Description
On Tuesday, January 29th at 10:30 AM, Dr Hester Potts, Sylvia Corzato, and Kim Davies will be running a talk all about how to help your kids thrive! With a range of topics like exercises that support your growing child, boundaries that help both children and their parents thrive, and sleeping/waking times that most benefit your child, this workshop will be packed full of information! And the best part is, it's free!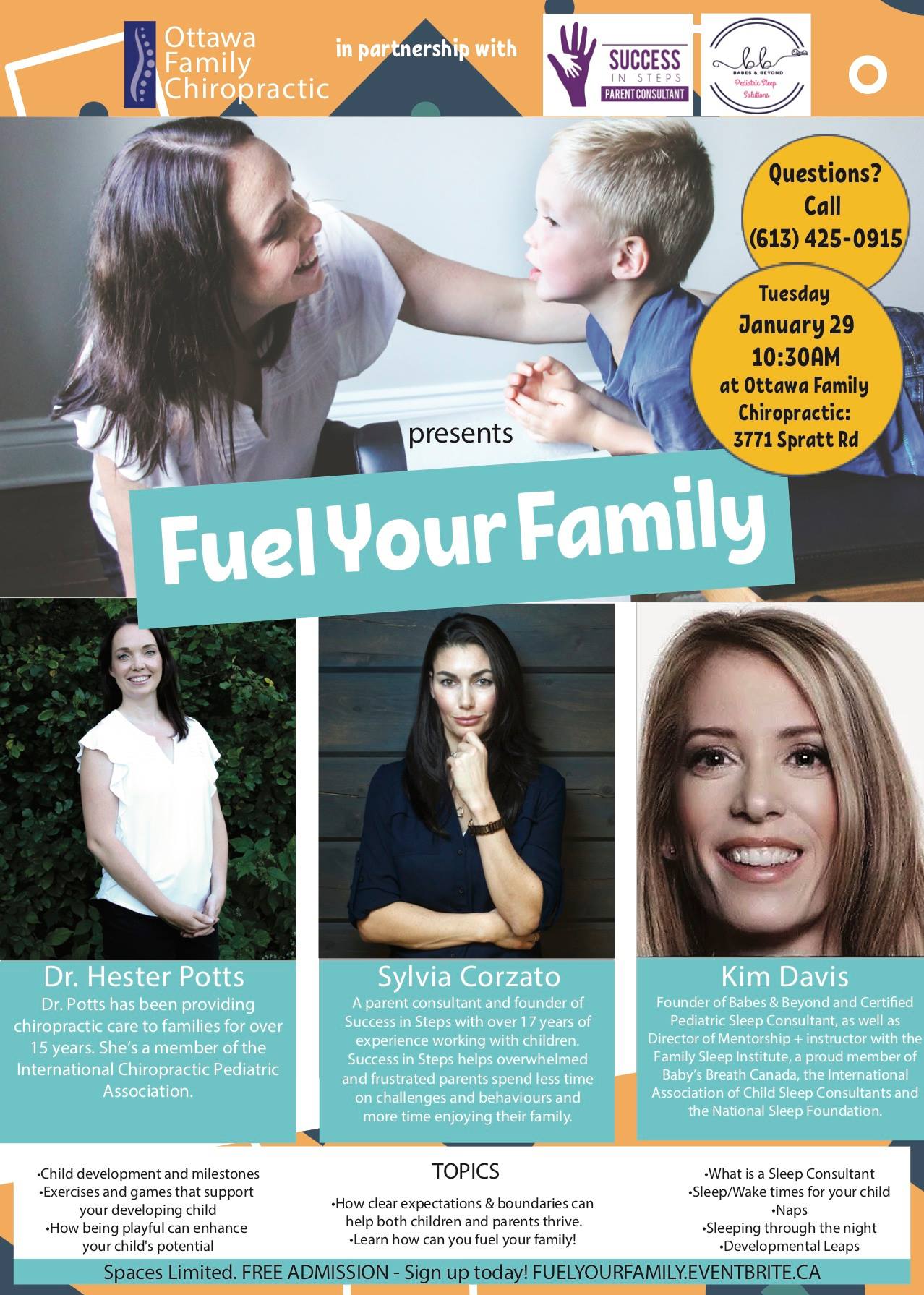 Spaces limited. Reserve your spot today!
Call (613) 425-0915 or email care@ottawafamilychiropractic.com if you have any questions.
---
TOPICS:
•Child development and milestones
•Exercises and games that support your developing child
•How being playful can enhance your child's potential
•How clear expectations & boundaries can help both children and parents thrive.
•Learn how can you fuel your family!
•What is a Sleep Consultant
•Sleep/Wake times for your child
•Naps
•Sleeping through the night
•Developmental Leaps
www.facebook.com/OttawaFamilyChiropractic/
www.facebook.com/successinsteps/
www.facebook.com/BabesandBeyond/