In this workshop, we help you identify both actions and obstacles and chart the necessary course to actually fulfill your purpose.
About this event
Empower your whole authentic self and realize your full potential.
Having discovered your purpose, do you now wonder how to make those changes necessary to fulfill it? Are you stuck in a role that does not align with your intrinsic purpose? Are you lacking the confidence to step out on the path that will light up and inspire your life?
Fulfilling Your Purpose is an inspiring in-person workshop designed to take you to the next stage of sourcing greater meaning and creating more joy in your life. By identifying both actions and obstacles, we help you chart the necessary course to actually fulfill your purpose. While developing your mental fitness and expanding beyond your current horizons, you will explore the inspiring possibilities that open up from your new way of being.
Proven methodology
Working with your strengths and weaknesses and listening to your intuition, you will learn how to weaken your internal saboteur and strengthen your sage. Understanding your core motivations and building mental fitness are key to living a life of purpose. Using various models and frameworks (eg: Integral, Purposphere, Positive Intelligence), you will embark upon an exciting journey of self-understanding and self-actualization. In a small group setting, with guided meditation, workbook exercises, group discussion, and coaching, you will create your own Purpose Manifesto and learn how to empower your whole authentic self and realize your unique potential.
Covid Guidelines: As this is a private event, masks are not required to be worn in the workshop but we do request that you come double-vaccinated. (We will be asking for proof). Thank you!
For more details: go here.
Workshop Facilitators
Charlie James, CEO, Certified Integral & Purpose Coach and Mental Fitness Trainer
William Koty, Co-founder, Greater Meaning and Program Director Emeritus, Extended Learning, UBC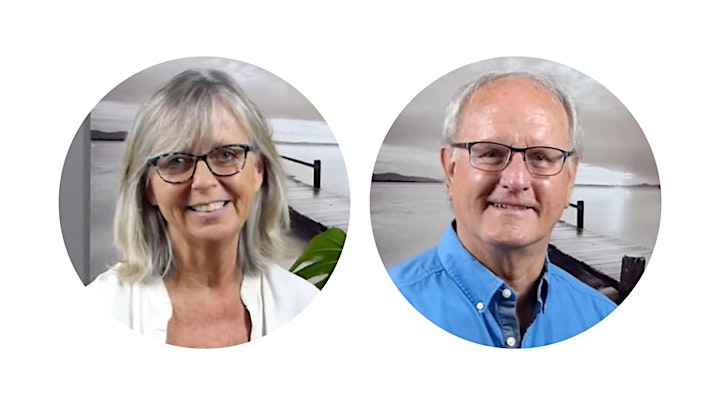 CHARLIE JAMES
With over 20 years in marketing and business management, Charlie decided to step off the corporate ladder to become a strategic business consultant. It was around this time, in the same year as both her parents died, that she started to really wonder what was the meaning of life. She went back to UBC to participate in their Sustainability Leadership program, where her eyes were opened wide to the devastating impacts of global warming. She instantly became a passionate advocate for the environment and for sustainable business, leading workshops and speaking at conferences across North America.
Having spent hours - if not weeks - talking to people about their hopes, fears and dreams for the future of their family, their business, their community and our planet, Charlie discovered her true calling.
"I love helping people step outside themselves to find their bigger purpose, and step inside themselves to create a more joyful and fulfilling life."
Applying this passion to both individuals and organizations, Charlie has become a certified Integral coach and mental fitness trainer, helping people and teams powerfully align their values, integrate their vision and fulfill their purpose.
WILLIAM KOTY
While designing curriculum and creating educational opportunities, William continues to ponder the same question he has been asking for most of his adult life: "What is the nature of reality and what does it all mean?"
With a bachelors degree in world business and a masters degree in international policy studies, a few years as a professional chef in San Francisco, and a dozen years in California's software industry, William eventually found himself a fulfilling career at the University of British Columbia. Most recently as Director of the UBC Continuing Studies Centre for Sustainability, and before that in a variety of roles, he stretched his creativity as never before, developing a host of programs at the intersection of business and technology, making a difference in the lives of thousands of students.
Now retired as Program Director Emeritus, UBC Extended Learning, his search for understanding the world continues along with his perpetual quest for greater meaning. So, what has he discovered so far?
"I've been doing a lot of doing ~ not a lot of being!"
On his journey of self-discovery as an educator, meditator and reflective thinker on the human condition, William has realized his greatest contribution to the world is in developing opportunities for individuals, teams and companies to stretch their own sense of self to be the best they can be for themselves and the world.
William has designed and facilitated many programs and workshops over the years, and today is the co-creator/facilitator of our Discover Your Purpose and Fulfilling Your Purpose workshops.