About this event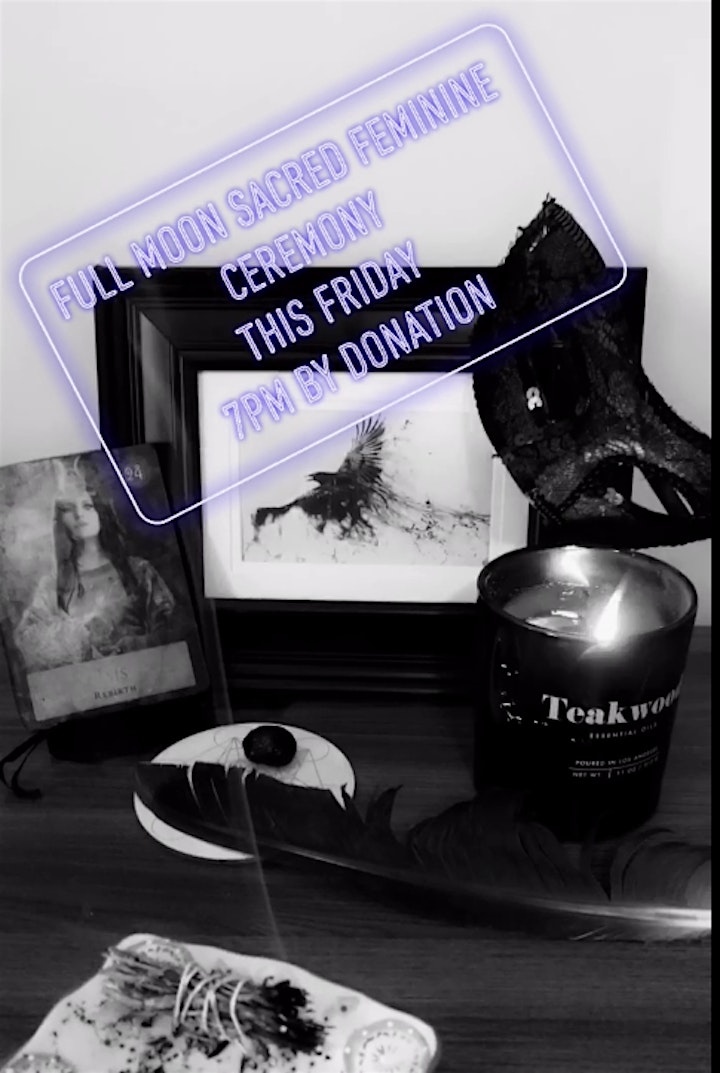 Wonderful ladies you are invited this upcoming Friday the 19th at 7pm-9pm ,
To bask in the wonders of sacred ceremony from the comfort of your home .
This week we are hosting our ceremony online .
You will be experiencing a full hour long session of distance reiki - it's a very powerful practice , some feel that it's more powerful than in person.
Ceremony topics
- wild feminine
- divine feminine
- addiction to perfectionism
- despair
- inner spontaneity
- real connection
- clearing fears
- root chakra
Since there is no limit to our capacity everyone is welcomed- by donation 45$ recommended, but anyone who called to participate is welcome 🙏 for no charge. Can't wait to welcome you all.
with love ❤️ a deep care
Anna and Shani
Organizer of Full Moon Ceremony
About Shani Gubler
Most of her life Shani has dedicated to combining eastern spirituality practices like yoga, philosophy, and meditation to the western everyday family life. "There is nothing like real life. In theory, retreats, and vacations, we can get inspired and fly high, but it all comes down to your day to day living-if you live like you are on a retreat now-share with me your trick".
Shani started to dance at age 13, at 18 she was taught meditation by her father, at 20 she took her first class of yoga. Since then, everything is history. She became a devoted practitioner, a yoga and meditation teacher, spiritual living and healthy eating inspirer.
In the last 3 years, she has been working on the EHST method - emotional healing spiritual technique.
The technique is design to equip a person with tools so one can grow to his/her full potential in every aspect of life. "When a person shines, the light travels far".
Shani received her Bachelor's degree in Anthropology and Sociology with a focus on spirituality, religion, feminism, and medicalization of western society. This academic study allowed Shani to use her knowledge and practice to enrich one's deeper understanding of the ancient tantric world.
For Shani yoga is a way of living, "if you can breathe, you are practicing yoga –that's it"
Shani invites people to rediscover their passion for life throughout the practice of yoga, meditation, women circles, and social events.
"Life is to be lived and to be lived to the fullest"