Event Information
Location
Ottawa
TBD
Ottawa, ON TBD
Canada
Connect with likeminded souls where we will come together celebrating the Cancer Full Moon
About this event
Join Reiki Master, Laura Plahuta for a Full Moon Manifestation Ceremony on Monday, January 17th at 6:00 PM EST in Ottawa, ON.
We will be coming together in an intimate ceremony where we will celebrating the Cancer Full Moon and leaning into our personal healing journey.
We will allow ourselves the space to illuminate what we are feeling called to bring to fullness in our lives so we can more fully step into the highest version of ourselves.
The Full Moon is an incredible monthly cycle that blesses us with an opportunity that allows the energies of the moon to bring awareness to energies we wish to bring to completion to allow us to cleanse our fields and bring in new energy at the New Moon.
We will be doing a burn ceremony, so make sure you have a glass jar, paper, pen and a match or lighter.
You will be provided time to write out more about the version of yourself that you are feeling called to step into so that you can release your desires to the universe.
I invite you to create yourself a sacred space to experience the ceremony where you are most comfortable, indoors or out in nature. Somewhere you can be present taking time to nurture yourself and your ascension journey.
If you have anyone in mind that you feel would benefit or be interested in the event, please share with those you love and care about.
** 10% of the proceeds will be circulated back to the community**
Below is what you can expect.
Ceremonial Agenda: (All times in EST**)
7:00 pm - Opening introductions and intention setting.
7:20 pm - Embodied Movement.
7:45 pm - Opportunity to journal and take pen to paper to capture your current thoughts.
8:00 pm - Group Guided Meditation & Reiki Healing.
8:40 pm - Open circle share and burn ceremony.
8:55 pm - Closing of Ceremony.
How to make the most out of the Ceremony:
- Hydrate the day of the event
- Eat minimum 2 hours before the ceremony begins so that your body has time to digest. If not energy will be directed toward digesting and not toward your healing.
- Main thing is that your body is there and you are present, the rest is all extra!
- For the burn ceremony, please have a pen, paper, lighter or a match and a jar you can burn your paper in. Mason jars work great, or even a pot if you don't have one - get creative!
Besides that, you should be all set!
If you have any questions, please email me at info@reigniteyoursoul.com
Looking forward to being in your presence.
Love Always,
Laura Plahuta xo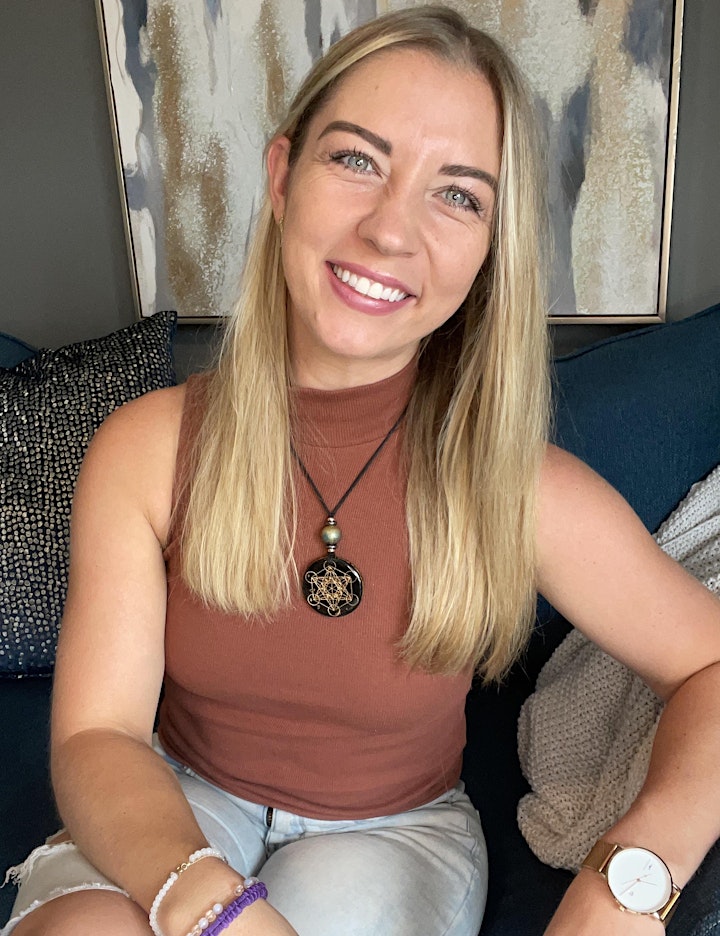 Laura Plahuta is a Reiki Master and Advanced Emotional Clearing Practitioner who is very passionate about community connection and holding intimate space to facilitate deep inner healing.
Laura is an ex-paramedic who is very familiar with healing her own childhood and life traumas which lead her to holistic health finding passion in energy healing and emotional clearing modalities .
Her mission is to help humanity to break free from their conditioned limitations holding them back from aligning with their healthiest, most abundant life, so they can boldly forge a new path for their family and all future generations to come.
Date and time
Location
Ottawa
TBD
Ottawa, ON TBD
Canada