Description
Ever wondered if an MBA is right for you? How it could change your career, your life? Whether you're qualified to be accepted? Find out at our upcoming information session at the Segal Graduate School in downtown Vancouver.
The Program:
With a maximum of just 55 students, the personalized SFU Beedie MBA learning experience lets you explore your interests, discover your strengths, and take risks in a collegial, supportive environment. As you move through the 12-month academic component and 4-month internship, expect to become immersed in deep, thought-probing questions and extensive study. Instead of memorizing textbooks and taking standardized tests, you'll learn through interactive and experiential learning methods. And it all takes place in the centre of Vancouver's diverse, vibrant and entrepreneurial business community.
The Information Session:
Reknowned faculty member, Dr. Lieke Ten Brummelhuis, will be hosting this information session alongside alumni and students who will share their experiences of the program. Staff from the Career Management Centre will advise on how an MBA can advance your career and the Admissions team will be on hand to give an overview of the program and its requirements.
More Information:
To learn more about how the Full-Time MBA program can help advance your career, please visit our Full-Time MBA website.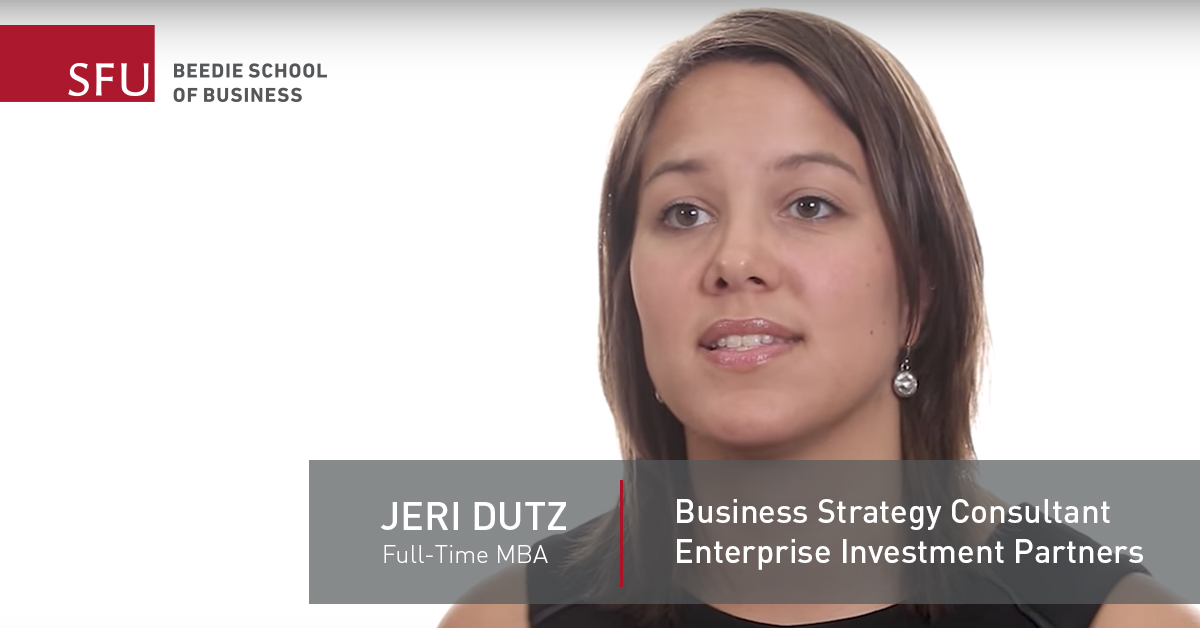 "The MBA opened my mind to my own potential and new possibilities. It made me think I could find something I actually really loved doing."