Description
As we gear up to welcome the Fall 2018 Full-Time MBA cohort. We are pleased to invite all prospective students and candidates to join us for a networking session at Nemesis Coffee. This building, located in the heart of the city, is also home to SFU's Charles Chang Innovation Centre and Beedie's Graduate Residence.
Network and Connect:
This is a great chance to connect with current FT MBA students, the Programs Team as well as the Recruitment and Admissions Team over drinks and appetizers. In addition, our Student Ambassadors will be speaking about their experiences in the program as part of a panel presentation, followed by an open Q&A session. Staff from our Career Management Centre will also be available to answer any questions you may have about where the Full-Time MBA can take you!
The Program:
With a small cohort size of approximately 50 students, the personalized SFU Beedie MBA learning experience lets you explore your interests, discover your strengths, and take risks in a collegial, supportive environment. As you move through the 12-month academic component, expect to become immersed in deep, thought-probing questions and extensive study. Instead of memorizing textbooks and taking standardized tests, you'll learn through interactive and experiential learning methods. At the end of the program, students undertake a 4-month work term where they can leverage this knowledge and transition into their post-MBA careers. And it all takes place in the centre of Vancouver's diverse, vibrant and entrepreneurial business community.
More Information:
To learn more about how the Full-Time MBA program can help advance your career, please visit our Full-Time MBA website.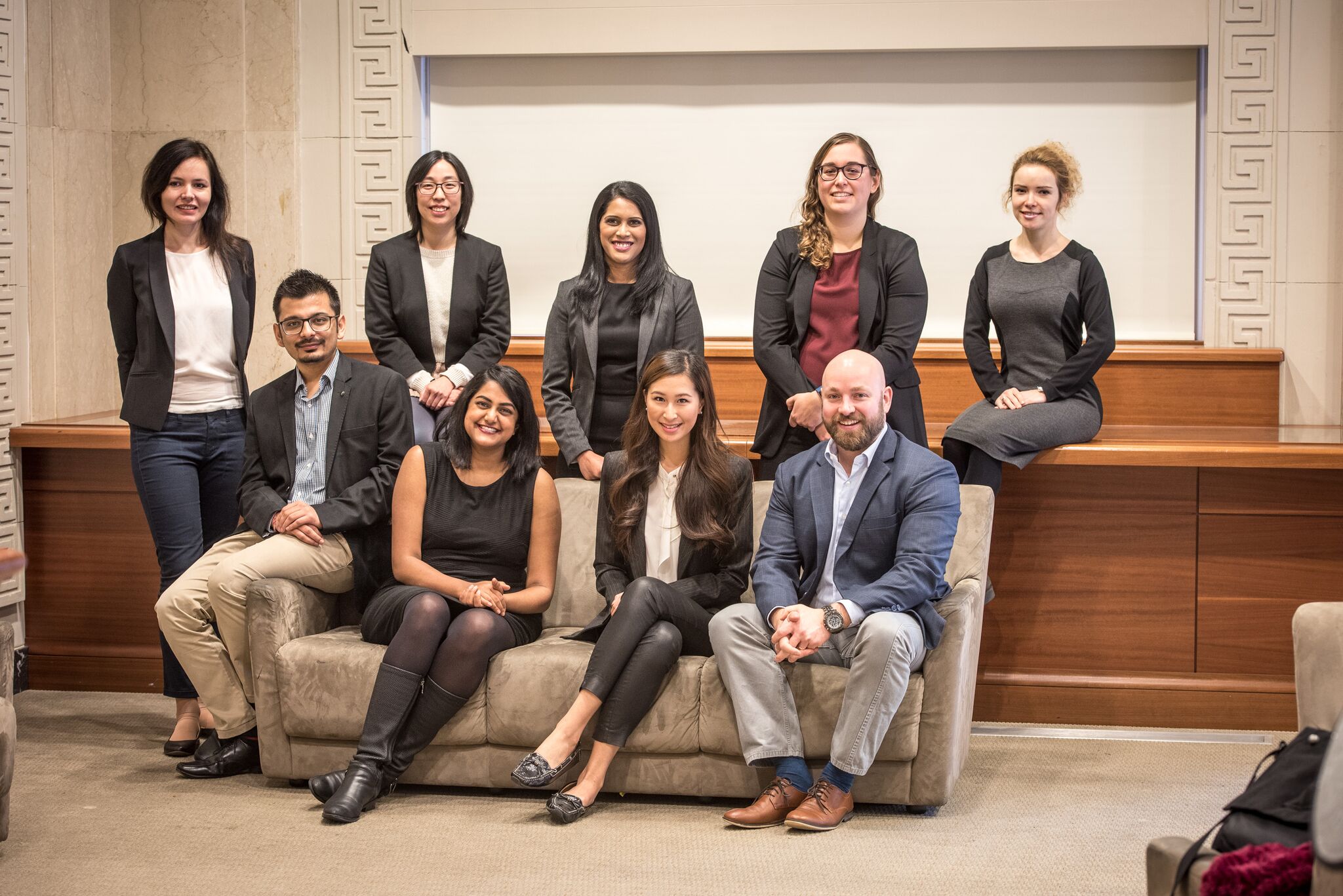 Full-Time MBA Student Ambassadors: Ewelina Kowalska, Tingqiao Zhang, Spoorthy Takkallapalli, Lauren Ireland, Tamara Orlova, Nikhil Maletha, Rima Vasudevan, Jessica Chan and Daniel Bartanus