Event Information
Location
Webinar on-line
Webinar, Ontario
Toronto, Ontario
Canada
Description
This webinar will discuss the key strategies and risks involved in the review and negotiation of commercial agreements. Whether you are a CEO, a business owner or within an internal line of business, this presentation will provide some useful tips to assist you in making sound legal decisions with a view to mitigating your company's exposure to legal risk.
Learn about important clauses in services agreements, non-disclosure agreements and more.
Our guest speaker is Fese Elango.
Fese Elango obtained her Bachelor of Arts in Psychology from McMaster University followed by an LL.B (Honours) degree from the University of Manchester. After this enriching experience abroad, she returned to Canada, and worked as a contracts specialist in the IT recruitment and financial services industry, while pursuing her Ontario law license. She has obtained broad experience over the years in the drafting, review and negotiation of various commercial agreements, deploying those skills to advise senior management, business units, sales teams and other internal stakeholders on contract interpretation and risk management. Prior to her call to the bar in 2015, she completed her articles at a prominent labour law firm downtown.
Fese is currently looking to start her own small practice and is inviting prospective clients from the aforementioned industries as well as start-up businesses, with a view to servicing their legal contractual needs. Fese is committed to providing efficient, trustworthy and client-focused solutions.
In her spare time Fese enjoys volunteering in community legal initiatives, travelling abroad, cooking and experiencing various cultural events in and around Toronto.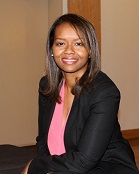 Date and Time
Location
Webinar on-line
Webinar, Ontario
Toronto, Ontario
Canada