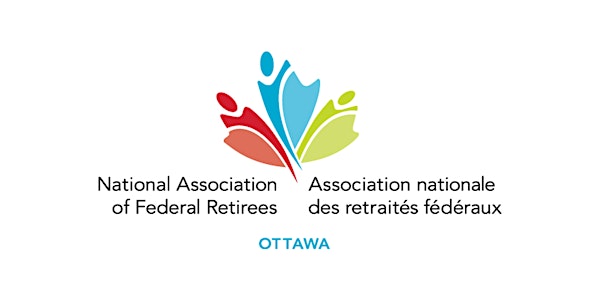 Fundamentals of Estate Planning - What You Need to Know About Wills & POA
Fundamentals of Estate Planning – What You Need to Know About Wills and Powers of Attorney presented by RBC Dominion Securities
About this event
This free webinar is for members of the Ottawa Branch of the National Association of Federal Retirees and their guests and will be held February 16, 2022 at 10:00 a.m. This webinar is offered by RBC Dominion Securities.
Join Janice Domaratzki, Portfolio Manager at RBC Dominion Securities and guest speaker Claudia Morrison, Trust Advisor, as they review the questions and situations you should consider when updating your Will and Powers of Attorney. We will also discuss the responsibilities involved in being a Power of Attorney, a task that can be underestimated, if unprepared.
A Q& A will follow the webinar, along with the opportunity for a more in-depth portfolio discussion, at a later date, for interested NAFR members.
The content will be presented in English, however bilingual participation is encouraged. La présentation se fera en anglais, mais la participation dans les deux langues officielles est encouragée.
Stay in touch! If you are not yet a member and would like to receive information on the National Association of Federal Retirees, join the mailing list by clicking here.
Please note that this webinar will not provide investment advice regarding specific investments, and the NAFR Ottawa Branch takes no responsibility for any investment decisions that participants may make. Participants will be asked to sign a waiver to this effect when they register.
Note: Association members and their guests are welcome to register to participate in this seminar.  To become a member, please call 613-745-2559. Your registration confirmation with instructions on how to participate via Zoom will arrive by e-mail.
Ottawa Branch Disclaimer: The Ottawa Branch provides information on issues, products and services of general interest to our membership. It does not endorse a particular position or an issue, product or service, as being suitable for individual members, but brings them to the members' attention so that they can make up their own minds.
Ottawa Branch does not select or recommend any specific investment products or companies, including the webinar presenters listed above.
If you have any difficulties registering electronically, please email the Ottawa Branch at info@narfottawa.com or call 613-737-2199.