Fundamentals of Leadership 2-Day Certificate Course February 27 and 28, 201...
Description
This workshop provides a foundation to explore leadership styles, preferences, new tools and concepts to enhance leadership and managing skills. Facilitation encompassing all learning styles with an emphasis on practical discussion and small group work.
Day 1, Module 1 - Communication Skills explores understanding one's self and others' communication styles.
Day 1, Module 2 - Problem Solving Tools discusses the different problem solving modalities that individuals are already utilizing at work and personally. Concepts and practise is utilized to promote lateral thinking.
Day 2, Module 3 - Conflict Resolution deals with the reality that most people avoid conflicts. Participants discover patterns to conflict and strategies for effectively dealing with varied conflicts in order to achieve positive results and opportunities.
Day 2, Module 4 - Leadership and Managing discusses the differences between managing and leading and the qualities necessary to be an effective leader.
Take away: Each participant receives a certificate of completion, 44-page booklet, numerous handouts, and an On-the-job tool box wallet containing several card-sized job aids as reminders of important leadership principles.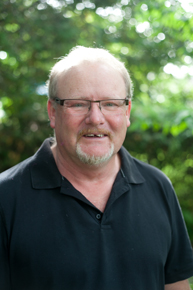 Facilitator: Terry Maynard
Terry has over 20 years of experience in Corporate Training and Human Resources. Through hard-work, a relentless drive to create, implement and improve effective techniques, Terry uses his unique capabilities in learning systems and understanding of people to harness the "unlimited worth" in people.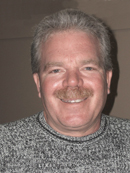 Facilitator and Course Designer: Jim McLeod
Expertise in designing training for national corporate, manufacturing, and local service organizations such as: - Bell Institute for Professional Development - Communications, Electrical and Paper Worker's Union - F & P Manufacturing - Flex n Gate Manufacturing - Georgian College - Gravenhurst Fire Academy - PC Films - Simcoe County District School Board - Simcoe Muskoka District School Board - Simcoe Parts Service - Toronto Fire Department Academy – Matcor-Matsu Manufacturing (previously YOM), The Data Cable Company, Orangeville.
Coffee, Tea, water, and snacks provided upon arrival and during morning and afternoon breaks. Lunch break is 1 hour. Several fast-food restaurants are located nearby. Personal food can be eaten in the workshop room and cafeteria. All workshop materials are supplied.