Description
The York Angels Investors are a group of accredited investors with a broad range of professional experience. Our individual and group focus is to create a return on investment for ourselves and the businesses we work with.
Our portfolio of companies benefit from our member expertise in information technology, telecommunications, internet; online applications, enterprise and SaaS software, retail and pharmaceutical.
Our collaborative mentorship approach and strategic financing supports entrepreneurs through various stages of early growth. Our investments often represent the bridge between the self-financed or seed stage and the venture capital and/or private equity level of funding.
York Angels work collaboratively with other angel groups throughout the country, as well as regional and national venture capital firms.
Our session will be led by Jess Joss: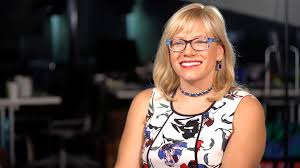 A passionate connector of people, Jess brings 20 years of business experience in both entrepreneurial endeavours and not-for-profit organizations to York Angel Investors (YAI). With extensive business experience, as well as Board and volunteer management expertise, Jess became the Executive Director of York Angels in 2014, after years as an active angel with the group.
Jess works closely with angels and ecosystem partners, to connect dedicated angels with game-changing young companies looking to grow! The goals? Mentorship, growth, exceptional exits and community development! Transparency of the angel investing process, community engagement and collaboration are paramount.
Jess is Executive Director of York Angel Investors Inc., and partner/co-founder of Insiteful Solutions. She is also on the AccelerateOTT Program Committee (startup conference in Ottawa) and advises several start-ups.