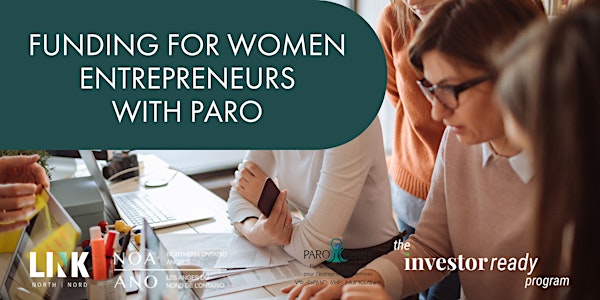 Funding for Women Entrepreneurs
Are you a female entrepreneur seeking funding?
About this event
Join us on October 20th at 10AM during Small Business Week to learn about the various funding opportunities at your disposal. Hear from seasoned PARO representative, Lori Morin, discuss the latest developments on accessible grants, peer-lending circles and how to position your business for growth.
Lori Morin is a Business Counsellor with PARO for over 21 years. She works with clients who are interested in starting a business, as well as with clients that are in the growth and expansion stages. Lori is sensitive to the needs of women and the barriers they experience developing and growing a business.
Register today for this seminar, courtesy of Link North and the Northern Ontario Angels.
*Space is limited, advanced registration is required.