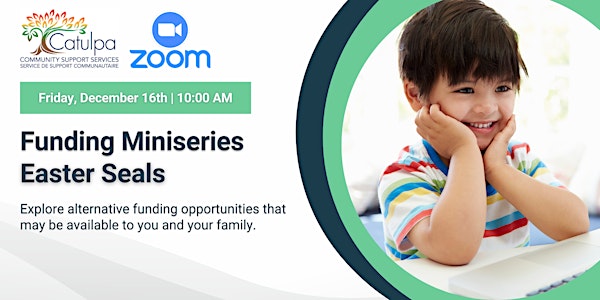 Funding Miniseries: Easter Seals
Join Catulpa Foundational Family Service Coordinators in discussing Easter Seals funding and reviewing application.
About this event
Join Catulpa Community Support Services' Ontario Autism Program (OAP) Foundational Family Services Team as they explore Easter Seals funding. This webinar will go through eligibility requirements, eligible expenses, reviewing the application, and funding process.
Participants must be registered with the Ontario Autism Program (https://www.ontario.ca/page/ontario-autism-program) in order to participate.
If you have questions regarding this webinar, please connect with OAP FFS team at OAPFFS@catulpa.on.ca