Description
For organizations interested in decreasing their environmental impact, there are a variety of funding and support opportunities available. During this event we will hear from experts at local hydro and natural gas providers about funding incentives and the support that is available, with a short workshop to help organizations overcome barriers that may be stopping them from taking full advantage of these incentives.
About the speakers
Jeff Quint
Manager, Energy Efficiency & Corporate Communications

Waterloo North Hydro
Jeff Quint is the Manager of Energy Efficiency and Corporate Communications for Waterloo North Hydro, where he leads the utilities portfolio of energy efficiency programs and corporate communications initiatives. He has 10 years' experience in the energy service and utility sector with a strong focus on energy efficiency, demand management, customer service, and communications.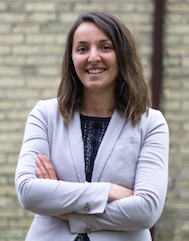 Elena Weber-Kralijevska
Energy Conservation Officer
Waterloo District School Board
Elena Weber-Kraljevska is a sustainability professional and a public speaker. As an Energy Conservation Officer for the Waterloo Catholic District School Board, Elena monitors the energy, waste and water usage. She also works on the development, promotion and implementation of sustainable programs in school facilities. Elena works closely with ClimateActionWR, REEP Green Solutions and Sustainable Region. Elena is also a member of the Sustainable Professionals Group in Waterloo Region, OMC-Energy and the School Board Environmental Representatives Association.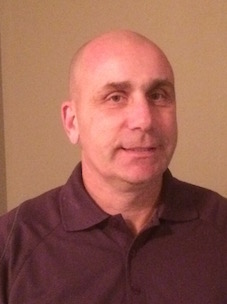 Anthony Centritto
Commerical Industrial Account Rep
Union Gas
Anthony Centritto is the Commercial Account Manager for Union Gas in Waterloo Region. While specifically responsible for delivering natural gas energy efficiency programs to the commercial, industrial and institutional markets, Anthony's favourite days are the ones that he gets to meet 1:1 with customers to share how they can achieve energy savings. He graduated from the McMaster University
Business/Commerce Program and has now enjoyed 29 years at Union Gas including roles in sales, project management, business development and demand-side management. Outside of the office, Anthony can be found on the field, as participating in a local soccer league has been a passion of his for over 40 years.
What to Expect:

Details about energy saving incentives available to local organizations
A short workshop to help overcome barriers that may be stopping some organizations from taking advantage of incentives
Hot breakfast
Networking time before the event
Who Should Attend:
Business professionals who want to help their organization take advantage of available incentives
Indviduals who have faced challenges while attempting to secure funding for sustainability initiatives
Students interested in learning more about sustainability in business
Traveling to the Event:
We encourage you to try more environmentally friendly methods of traveling to and from the event
Consider carpooling, taking public transit, biking, or walking
To find a carpool buddy and reduce your traveling impact, please visit TravelWise
Presenting Sponsors:


Supporting Sponsors:
Contributing Sponsors:
Crawford & Company Canada
Dillon Consulting Limited
Kitchener Utilities
Media Sponsor: