Fundraiser to stop human trafficking! Live Dance Band: Johnny & the Walkers...
Description
Spring is here and it's time for a night out!
To Vietnam with Love is a party and fundraiser for the Vietnam Education Society to help prevent human trafficking. We are parents of children adopted from Vietnam - join us making a difference in hundreds of girls' lives – help send at-risk girls in Vietnam to camp and school to end human trafficking and poverty.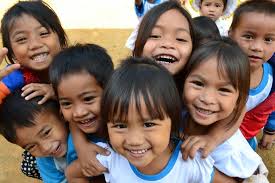 When: Saturday, May 13th 2017 -- 7:00pm till late!
Where: Two Lion's Public House, 2601 Westview Dr, #500 Westview Plaza, North Vancouver
Cost: $25 – includes burger and glass of wine or two drinks
Entertainment: The fabulous Johnny & the Walkers Band!! Band website: https://jatwband.com
Join us from 7:00-8:30pm for dinner, drinks and silent auction. The band and dancing get going just before 9pm.

Please purchase as early as possible. (if you are unable to attend, we welcome donations at www.vietnameducation.ca/donate to help us send over 300 at-risk girls to this life changing camp this summer. We also need funds to keep 50 girls in school with scholarships past Grade 7).
About Vietnam Education Society
The Vietnam Education Society is a Canadian charity that builds schools in impoverished, remote villages of Vietnam and provides camps and scholarships for girls at high-risk of being trafficked.
It is founded and run by a small group of Canadian families, many of whom have adopted children from Vietnam. For them, VES is a way of giving back to the country that gave them the gift of their children.
They have built 10 schools/facilities and implemented lunch programs, clean water access, washrooms and sponsorship for the most needy children. The camp is in its fifth year and has grown to 700 at-risk girls who learn about health, career, safety and much more in the only camp experience of their lives. Over 50 girls a year are selected for scholarships to help keep them in school past Grade 7.
In 2015, Vietnam Education Society was awarded a medal of honour by the Government of Vietnam for the impact they have had on thousands of children in Vietnam. This is thanks to the wonderful support of family and friends like you. Thanks for helping to make a difference in these children's lives.
100% of proceeds raised through the night will go directly to supporting this year's camp and scholarships.