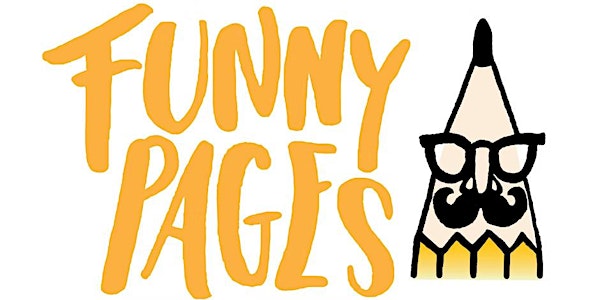 Funny Pages Book Festival 2023
Do your students love to laugh? They will love Funny Pages, Canada's only festival celebrating books that crack kids up!
Date and time
Fri, Apr 21, 2023 9:30 AM - 2:30 PM ADT
Location
Halifax Central Library 5440 Spring Garden Road Halifax, NS B3J 1E9 Canada
About this event
Aimed at students in Grades 3 through 6, Funny Pages features a day of hilarious presentations at the Halifax Central Library by some of the country's funniest authors. Hundreds more kids will share in the fun online via live-streaming. Tickets are free but seating is limited so sign your class up soon! (Admission is limited to 30 students plus adult supervisors PER SCHOOL.)
Funny Pages line-up this year features a mix of local and internationally recognized authors, including Helaine Becker, Vicki Grant, Salma Hussain, Wesley King, Chad Lucas, and J. Torres. Genres represented include picture books, fiction, non-fiction and comic books.
Not every kid loves to read, but every kid loves to laugh. That's the central idea behind Funny Pages. We believe that humour can be an important tool in introducing even the most reluctant readers to the joy of books. Our events are designed to appeal to students of different cultural backgrounds, reading levels, and ages. Through free, accessible and entertaining programming, Funny Pages hopes to laugh low literacy rates right out of existence.
A non-profit organization, Funny Pages receives sponsorship support from the City of Halifax, The NS Department of Education, The NS Department of Cultural and Heritage as well as private donors.
TICKETS ARE LIMITED TO 30 STUDENTS PLUS ADULT CHAPERONES PER SCHOOL. EventBrite tickets are for Funny Pages Halifax. For Funny Pages South Shore, go to info@ssplibraries.ca
A big thank you to our sponsors:
Halifax Public Libraries, Nova Scotia Department of Education and Early Childhood Development (NSDEECD)
Gallagher Insurance Risk Management and Consulting; Nimbus Publishing; Penguin Random House Canada; RBC; and Writers Federation of Nova Scotia.
AdRem Arbitration Mediation and Appeals; Blue Ocean; CANSCAIP; ORCA Book Publishers; Simon and Schuster; Stewart McKelvey; and Woozles.
For more information, contact:
funnypagescanada@gmail.com
902-219-0300
Web: www.funnypages.ca
About the organizer
This year's events:
Funny Pages South Shore -- Mahone Bay and Lunenburg Libraries -- THURSDAY, APRIL 20, 2023
Funny Pages Halifax -- Halifax Central Library -- FRIDAY, APRIL 21, 2023
Little Funny Pages -- Halifax Central Library -- SATURDAY, APRIL 22, 2023