Description
6:00 - 8:00 PM ET
Georgian College
5 Ross St. (Room R120) Barrie, ON L4M 3A5
Attend a live screening and interactive discussion of RGD's next Future By Design hosted by Georgian College in Barrie. Presenters include Chris Do, Jason Pamental and Jessica Zhang!
Attendees will be placed in a draw to win tickets to DesignThinkers!
Presenters:
Chris Do, Chief Strategist and CEO of Blind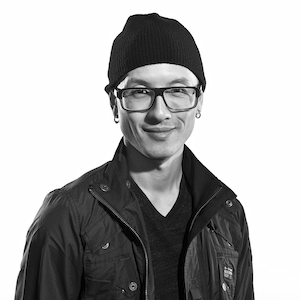 Talk: Future of Design—
Is happening online. The role of creative is shifting from creative service provider to content creator and community builder. Late to social media? Already on it, but not getting traction? Not sure where to start? Attendees will learn how to build a social media following and grow their social influence and build expertise. You will learn how to leverage the proliferation of content platforms like YouTube, IG and FB to create opportunities for exposure, client work and alternative revenue models.
Jason Pamental, Designer, Strategist, Tinkerer & Typographer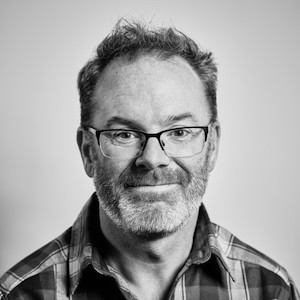 Talk: The future is written!
The evolution of design on digital platforms is being driven in many ways by the oldest element of graphic design: type. Since most of the web is words, it's fitting that the greatest advances to design on the web and in apps are centered around typography. Not only can we implement many of the most tried and true typographic techniques but the technology of fonts themselves has evolved to make not just the design responsive to screen size and user context, but the type itself can be as well. Variable fonts, in addition to letting us make use of the whole design space of a typeface (width, weight, slant, etc) but can also give us ways to react to user context when coupled with other advances in web technology. Screen size and quality, ambient light, user preferences, even reacting over time. We're only just beginning to explore how we can shape the interaction between reader and text or user's environment and the presentation of the content. We'll look at how much of this works live in a web browser during the presentation, with links to sample pages and code, and guides on how to make use of the new features. It's a really exciting time to help shape what comes next.
Jessica Zhang, Senior UX Researcher at Bloomberg LP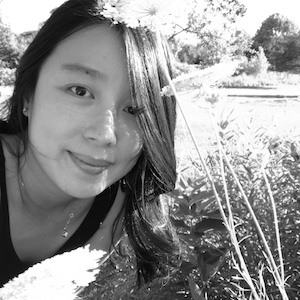 Talk: Just Because It's Called the Future Doesn't Mean Everything Changes
My presentation will approach the topic from a different angle--What are the things that are important to design that hasn't changed and likely won't in the future? As a designer, what are the skills and capabilities that will be transferable across industries and throughout time? I argue that it's not just the ability to adopt new skills & tools and adapt to emerging technologies--More importantly, it's the ability to understand what is ultimately human and to embrace and advocate for humanity. On an everyday basis, this means (1) embracing an increasingly fluid identity as a designer at work, (2) leveraging insights from the arts & humanities to develop a deeper understanding of emotional design and the affect economy
Tweet about the event using the hashtag #rgdFBD