Description
Time: 6:00pm - 8:00pm EST

Location: Cambrian College
1400 Barrydowne Road,
Sudbury, Ontario
Room 3503
Attend a live screening and interactive discussion of RGD's next Future By Design hosted by Cambrian College in Sudbury. Presenters include Terry Irwin, Adam Hilborn and Snigdha Malik. Attendees will be placed in a draw to win tickets to DesignThinkers!
Presenters:
Adam Hilborn, Design Lead at IDEO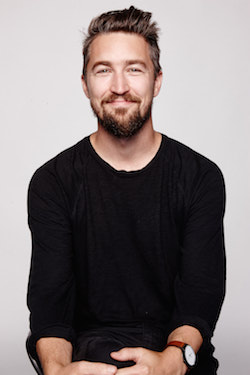 Adam is Design Lead at IDEO in San Francisco. With 15 years of design experience, Adam has successfully led projects in brand strategy and identity development. With a keen human-centered lens and interdisciplinary approach including; systems design, illustration, animation, interaction, and environmental design, he provides unique and highly creative solutions. In addition, Adam has worked as an instructor at OCADU and the George Brown School of Design, teaching; design, drawing, and conceptual process. He continues to work as an artist focusing on drawing and painting and its intersection with design.
Talk: Designing & Communicating with Flow
In order to progress in design we need to return to basics of communication within our workflows and instill good work behavior to see a positive future in design. Today we face more challenges keeping up with new software and office products, that we've stretched ourselves too thin and forgotten basic principles of communication and creative process. Good design is dependent on good communication and a deeper understanding of our diverse skill sets and creative flow; returning to basics is how we push design forward.
Terry Irwin, Professor and Director of the Transition Design Institute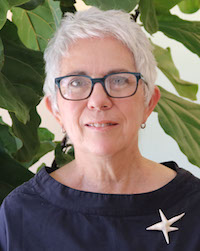 Terry Irwin is Director of the Transition Design Institute at Carnegie Mellon University and from 2009 until 2019 she was the Head of School. Terry has been teaching at the University level since 1986. Her research is in Transition Design, a new area of design study, practice and research that argues for societal transition toward more sustainable futures. Terry, along with Gideon Kossoff and Cameron Tonkinwise developed Transition Design and integrated into programs and curricula at the School of Design in 2014. Terry has been a practicing designer for more than 40 years and was one of the founding partners of MetaDesign, an international design firm with offices in Berlin, London, San Francisco and Zurich. She served as the Creative Director of the San Francisco office from 1992 to 2002 and worked with Fortune 500 clients such as Nike, Apple Computer, Hewlett-Packard, Barclay's Bank, Ernst and Young (EY), Nissan, Sony, and Berlin's Transport company, BVG. MetaDesign worked on projects in the areas of computer software and interface design, brand identity systems, exhibition and way finding and information design.
Talk: Transition Design: Design for Systems-Level Change
Terry Irwin will introduce Transition Design, a new area of design focus that argues that design and designers have a role to play in seeding and catalzying positive, systems-level change and societal transitions toward more sustainable long-term futures. She will also give a brief description of some of the new tools and approaches that are emerging from a growing international network of educators, researchers and practitioners.
Snigdha Malik, Head of Design, Home and Fashion @Walmart e-commerce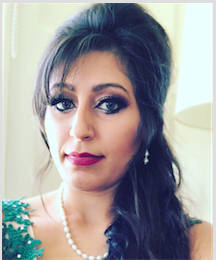 Snigdha is the Head of Design, Home and Fashion, at Walmart e-commerce, San Bruno, where she leads a team of product designers and researchers. She has a passion for solving complex problems that transform the human experience, with a focus on outcomes and a desire to improve the lives of others. In her role, she is shaping the short-term and long-term vision for Home and Fashion at Walmart, tackling some of the biggest business challenges and leading with a data-mindset and a human-centered innovation approach. She's also a certified design thinking instructor and has led various workshops over the past 6 years. Her love for fashion extends outside of work - she is also a certified makeup artist on the side.
Talk: Personalization - The Future of Design in Retail
If you shop for men's suits, you probably know a "Sal." He's worked at your go-to menswear store forever and has been helping you find exactly what you need for years. By now he knows your needs even better than you do. He's the ultimate experience in personalized retail. With technology progressing so fast and giving us access to more data, online retailers will be soon be able to replicating Sal's talent with technology and craft experiences for each individual customer. Learn why personalization is widely hailed as the future of design, especially in online retail, and how this future can look like.
Tweet about the event using the hashtag #rgdFBD