Description
Attend a FREE live screening and interactive discussion of 'The Future of Brand', RGD's next Future By Design panel hosted by Georgian College in Barrie. Panelists include Julia Beardwood, Shirley Brady and Todd Simmons!
The media landscape has evolved significantly, with an ever-increasing number of outlets and options. In response, brands must create smart content which can be easily shared across a wide variety of channels—from websites, apps and social media to television, radio and print. How does a modern brand distinguish itself in the marketplace, engage consumers and maintain a competitive advantage? Does the content help them overcome the obstacles they will face? Does it provide guidance, support, or a framework which can be documented and shared in real time? Join our panelists as they discuss the designer's role in focusing and amplifying the brand's message and voice while creating content that will help reach target audiences.
Attendees can wear or bring their favorite brands! There will be an interactive competition where you will explain why you love your choice of brands. Attendees will vote for a winner, who will receive an RGD prize!
Moderator:
Robin Honey RGD, Chief Creative Officer at Arcane
Robin Honey founded the brand specialty firm HONEY Design in 1989, and over the firm's 25-year tenure, its work was featured in prestigious graphic design books and publications, and was recognized with awards for both design and marketing. In 2014, HONEY merged with Arcane. As Chief Creative Officer of Arcane, Robin brings her more than 30-years experience including brand naming, strategy, creative direction and design thinking to the firm's offices which span across Canada. Her ability to work at the intersection of words and images, with business strategy at the core, has generated compelling brands for both consumer and business-to-business clients. Robin is a graduate of H.B. Beal's post-secondary program in fine arts, Sheridan College's illustration program, and the Richard Ivey School of Business's Strategic Marketing Program. Robin has served as a board member and past Vice President of RGD, and is the author of a primer on branding for start-ups –The Beebrand Manifesto, A Quest for Authenticity, available on Amazon.
Panelists:
Julia Beardwood, Founder and Partner at Beardwood&Co

Julia brings 25 years of brand strategy experience, making human connections for some of the world's biggest brands. Leaning in before it became trendy, Julia founded Beardwood&Co in 2004. Starting out with strategy and research projects, the company evolved as clients asked for help executing throughout the brand experience from naming to logos, packaging, print, web sites, ad campaigns, social media and in-store experiences. Julia started at P&G in Europe. For 7+ years, she was Executive Director, Brand Identity for Landor New York, working with over 100 brands including Smirnoff, Gatorade, Pizza Hut, LG, Lipitor and Clairol. At D'Arcy, she was Group Account Director, creating advertising for global consumer brands. In 2013, Julia was recognized by EY as one of the leading women entrepreneurs in the United States. Outside work, Julia loves running in Prospect Park, watching the Brooklyn Nets, and exploring the world with her husband and sons.
Shirley Brady, Editor-in-Chief at brandchannel
Shirley an award-winning journalist. She joined brandchannel (and parent company Interbrand) in 2010 from Businessweek.com, where she was BW's first (and only) community editor, and has worked as a journalist for TIME, People, Discovery Channel and TVOntario. Born in Glasgow and raised in Toronto, she has also lived in Hong Kong and will dust off her Scottish brogue if you ask nicely.
Todd Simmons, Vice President, Brand Experience & Design at IBM Studios
Todd joined IBM in 2014 after spending a decade as Global Principal and Executive Creative Director at Wolff Olins. He brings over 20 years of multi-disciplinary experience to IBM, taking on the entirely new role: the first "Designer" in the company's long history to have be at the executive table. His work crosses nearly every category of creative output. He is outcome-obsessed. His unique combination of creative and strategic thinking has been central to the many successful client engagements he has led over the years, including Product (RED), PwC, Nike and the re-imagining of Microsoft and 3M. Todd has been named among the "100 Most Creative People in Business" and the "Fast 50 Most Influential People Shaping The Future of Design" by Fast Company.
About Future By Design
Future By Design is a series of webcast discussions featuring experts sharing their thoughts on a variety of topics. As a virtual event, we invite cities across Canada to host local screening venues where members of the community can gather to watch panelists' presentations, conduct their own group discussions and participate via webcam in the Q&A. Click here to view recaps of our past Future By Design events.
Interested in hosting a screening venue? Contact programs@rgd.ca to find out how to participate.
Event hosted by:
Tim Lum RGD, Designer & Consultant at Pixel Flex and Part-Time Professor at Georgian College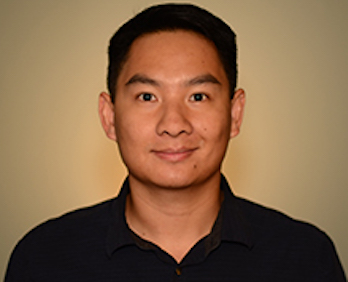 Tim Lum, RGD is a Designer & Consultant at Pixel Flex and Part-Time Professor at Georgian College. Founded in 2008, I strive to create lasting relationships with my clients through clear communication and hard work. My passion is about delivering great products and experiences with brands & companies to meet their creative goals.