Future of Food Innovation &How PlantBased is Disrupting Multiple Industries
About this Event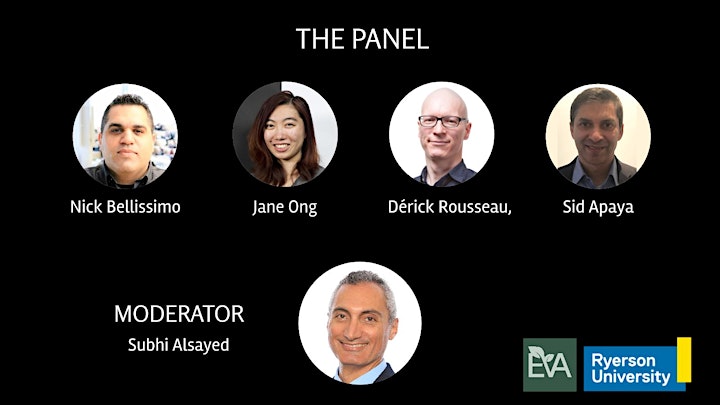 Future of Food Innovation and How Plant Based is Disrupting Multiple Industries.
McDonalds, Tim Hortons, and Tyson foods are just a few examples of how big industry is already betting big on plant based foods but what do investors think and how do they value investments in this startup category.
A new generation of customers concerned about climate change, food security and production ethics are driving disruption in many industries but questions remain:
Are all plant based products healthy and environmental friendly? What is driving the Plant Based trend? What problems are they solving and are they creating new problems? What role does science play in separating value from hype? Given the research intensive nature of Plant Based products, will science play a defining role in creating investor and customer confidence in this NextGen category?
These questions and others will be addressed by our panel of subject matter experts from food scientists, investors, and entrepreneurs. Followed by an optional tour of the cutting edge Nutrition Discovery lab and Food Science lab facility and a networking event. Snacks and beverages will be served
More details and panelists bios will be shared soon
When: December 11, 2019 - 2:30 - 6:00 pm
Where: Centre for Urban Innovation at 44 Gerrard Street East, Toronto, ON
AGENDA:
2:30 - 3:00 - Guest Arrival and Registration
3:00 - 4:30 - Panel Discussion and Q&A
4:30 - 6:00 - Tour of Nutrition Discovery Facility & Networking
About Ryerson's Food Science Labs
The Nutrition Discovery Labs (ND Labs) and the Food and Soft Materials lab at Ryerson University is home to professors Nick Bellissimo and Dérick Rousseau and their teams. Combining their scientific curiosity lead to a robust body of research focused on combining food science and nutrition. Their collective goal is to understand how food structures and ingredients can be modified to yield appetizing food products with a better sustainability and nutritional profile.
Click here for Diet Nutrition Lab website
Click here for Food and Soft Materials Lab website
About Elements Ventures Accelerator (EVA)
EVA is non-profit accelerator supporting early stage plant based and FoodTech startups who are focused on sustainability, health and wellness, social impact, and food security with high potential growth and strong founding team. EVA's mission is to de-risk such early stage ventures and to make them investor ready. EVA provides investors and corporate partners early access to innovative plant-based and FoodTech investment opportunities by curating a deal flow pipeline from EVA's community of founders across the Nation.
Our Sponsors Websites