Description
Join us on Thursday, February 28 to hear from our incredible panel of experts on the Future of Transportation. How is the future of this industry moving?
One way or another, autonomous vehicles are here to stay, and will be a part of everyone's futures, but what does the future of this industry hold? How will autonomous driving technology impact not just our personal vehicles, but public transit, and city infrastructure? What will cities look like when cars can drive themselves, and what impact will this have on our lives?
After the panel, let's mingle and network over some pizza and drinks!
__
AGENDA
6:00 PM - Doors open, registration, pizza!
6:30 PM - Panel kick off
7:30 PM - Q&A
8:00 PM - Network and drinks!
__
SPEAKERS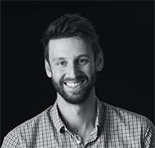 Marty Grey, Manager of Public Policy in Ontario, UBER
Marty is Uber's Manager of Public Policy in Ontario. Since 2016 he has worked with governments and cities across Australia, New Zealand and Canada on reforms to the vehicle for hire sector. Prior to joining Uber, Marty worked in various public policy roles for the New South Wales Government in Australia focusing on Transport, Planning and Infrastructure. He holds a combined Bachelor of Commerce and Arts and a Graduate Certificate in Urban Planning.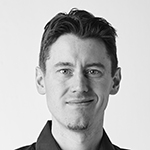 Ryan Janzen, Co-founder and CTO, TransPod
Ryan Janzen is a scientist, engineering researcher, and entrepreneur. Featured on the Discovery Channel, Wired magazine, and Through the Wormhole, Janzen's innovations have been featured in 110+ international lectures, media interviews, and scientific publications. Janzen's work has led to entirely new fields of research, including extramissive optics, veillance flux, swarm modulation, and the world's first aircraft PLC research. His innovations have led to advances in acoustics, aerospace electronics, mathematics, and vehicle propulsion. Janzen is co-founder and CTO of TransPod, designing a next generation of ultra-high-speed aerospace vehicles, to move passengers and cargo between cities at over 1000 km/h. Janzen is the chief architect of the multi-billion-dollar future system: transportation infrastructure, operations, aerodynamics, propulsion and avionics.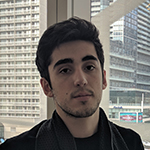 Kevin Kasa, Co-founder, Ryeson Helium
Kevin is an Aerospace Engineering student at Ryerson University. His passion for technology and innovation has led him to numerous industry and research organizations across different fields. Just over a year ago, Kevin and a number of his peers started Helium -- a team working towards developing VTOL Personal Aerial Vehicles. As co-founder & CEO, Kevin has lead the team of over 30 individuals in successfully manufacturing & testing a half-scale model. The team is now working towards developing a full-scale prototype, with plans to begin preliminary testing within a year.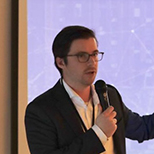 Luke Mellor, Marketing Director, Pantonium
Luke overseeing the development and implementation of Pantonium's global marketing and sales. He has presented company's technology and projects at conferences and events, including OPTA 2017 and the Toronto Synthetic Intelligence Forum. He holds holds a Bachelor of Arts from Ryerson University. Pantonium is a clean tech company, works with municipalities and private companies to create on-demand solutions to maximize the use of their transportation systems.
Moderator and Host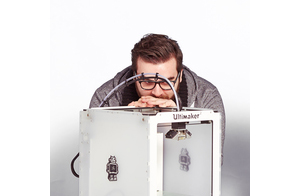 Paul Sohi, Autodesk, Fusion 360 Expert
Paul is a Product Designer and Fusion360 expert for Autodesk. Autodesk is a company that wants to help you make anything, we're passionate about makers, hackers, and start ups!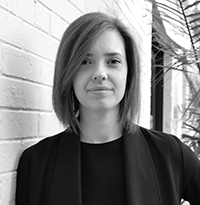 Ellen Hlozan, Autodesk Technology Centers, Community Lead
Ellen is the Community Lead for the Toronto Technology Centre. Ask her about programming opportunities and how to join the Residency Program. Submit a proposal here!