Description
"The timeframe to be ready for AI and automation is now. Anyone who thinks it'll happen in the future isn't paying attention."
— Michael Priddis, CEO and co-founder, Faethm
Advances in artificial intelligence, automation and robotics are promising a revolution in the workplace, but business leaders and policy makers are still sizing up what this new tech could mean.
While these innovations will cause a range of potential outcomes — both positive and negative — sensationalist news articles have led to a misunderstanding of the impact of AI and automation.
Join us as Michael Priddis demystifies the true impact of AI.
Emerging technologies — like AI and robotics — will bring opportunities and wealth to communities around the world. They'll also automate some jobs, augment others and create many new roles. Michael will unpack the need for leaders to create economic value while considering the social implications of disruptive technologies.
Drawing on examples from Faethm's data platform, Tandem.ai, and the firm's work with major companies and governments around the world, Michael will dive into the range of opportunities and threats facing business, government, education and workers today. He'll also share meaningful actions for leaders and employees as they consider the automation, augmentation and addition of jobs by these new technologies.



Agenda
6:00 – 6:30 p.m.: Registration
6:30 – 6:40 p.m.: Work & Learning introduction: Krista Jones, MaRS
6:40 – 6:50 p.m.: Speaker: Andra Popescu, Senior Advisory Consultant, D2L
6:50 – 7:30 p.m.: Keynote: Michael Priddis, CEO, Faethm
7:30 – 8:00 p.m.: Q&A
8:00 – 8:30 p.m.: Networking & drinks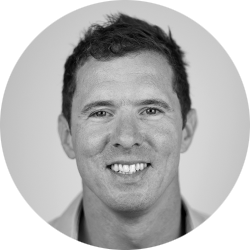 Michael Priddis, CEO, Faethm
Michael Priddis is CEO of Faethm, an Australian R&D company, and is an internationally-recognised thought leader on the impact of AI and emerging technologies on economies, industries, companies and work.
Michael has spoken about this topic to corporate and government leaders at conferences and industry events all over the world.
In addition to Michael's work with Faethm he is one of five external members of global mining and resources giant BHP's Science & Innovation Council. Before founding Faethm, Michael was a Partner at The Boston Consulting Group, and Managing Director, Asia, of BCG's technology innovation practice, Digital Ventures. He was also the founder and CEO of S&C, an award-winning product development company that was Australia's 19th fastest growing company until its acquisition by BCG in 2013.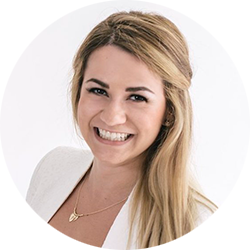 Guest Speaker: Andra Popescu, Senior Advisory Consultant, D2L
Andra Popescu is a senior consultant with deep expertise in change management and leadership development practices. She's spent over seven years providing strategic, innovative, research-driven solutions for corporate executives in a variety of industries. Andra holds an honours bachelor of sciences degree from McMaster University and an MBA with focus in strategy and brand management from Ryerson University.

Event Sponsor: D2L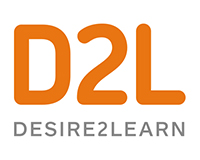 For many companies, engaging their workforce has become just as necessary as engaging their customers. D2L's world-leading learning platform, Brightspace, helps prepare and engage your workforce with a personalized learning experience.
With its open API, Brightspace can easily integrate with your existing technology ecosystem. With the right tools, D2L can help you turn the challenge of retaining and developing the best talent into a competitive advantage.