Sales Have Ended
Registrations are closed
Thanks for registering. Don't forget to print of the Registration Form and present it at the Registration Desk. We are really looking forward to meeting you.
Sales Have Ended
Registrations are closed
Thanks for registering. Don't forget to print of the Registration Form and present it at the Registration Desk. We are really looking forward to meeting you.
Description
Please join us and discover how to "Future Proof Yourself" with Wearable Technology. World renowned business development leaders Ed Mercer and Michael V. Zappia will be sharing strategies, principles, insights and proven techniques to build and grow business in this global economy, create wealth and design a life of true freedom.
Optimizing a person's potential and greatness seems to be discussed these days, but few people share how you can actually accomplish that.
Two experts in the fields of personal development, empowerment, and acquiring freedom will not only share tips, strategies, and the "how-to's," but also will talk about how to capitalize on the ever-growing market of wearables. Based on industry statistics, the tech market is projected to be worth $34 million by 2020, according to The Wall Street Journal. Time Magazine forecasts that, from 2016 to 2020, wearables will increase by 288 million and will change in value by $20.2 million. This is a wave few want to miss. It's a rare occasion that you can get two successful dynamos in the room at the same time to discuss such an array of topics, so you will want to be in attendance on August 22nd.

Guest Speaker:
Ed Mercer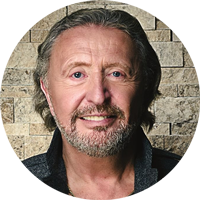 Mr. Mercer is a speaker, author, philanthropist, and industry legend. His quest to turn 100 regular people into millionaires for his fifth Guinness World Record was actually laid out on the Uber Experiment Reality Show.
Ed Mercer has spent over 50 years in the network marketing industry and became a self-made millionaire at 27 by making popular such toys as the glowing yo-yo, the mood ring, and the bird that dips into a glass of water.
In his career, Ed Mercer has helped thousands of people create more wealth than they ever thought possible. He has had as many as 1.3 million people on his team.
Ed is an author of the book, "The Eighth Grade Millionaire," is a lover of life, is personable, and has a wit that is unmatched. As with many successful entrepreneurs, his story is a true rags-to-riches one where, at the age of 15, he found himself on the street. He decided providing a positive impact on people was a better way to go than providing "pain."
As a philanthropist, he has stated, "I spent my life building my fortune and I want to spend the other half giving it away," said Ed Mercer.
Mr. Mercer has shared the stage with Richard Branson, President Bill Clinton, President Donald Trump, Anthony Robbins, Robert Kyosaki, Zig Ziglar, Jim Rohn, Les Brown as well as countless others.
Joining the stage with Ed Mercer on August 22nd will be another high-powered individual.
Guest Speaker:
Michael Zappia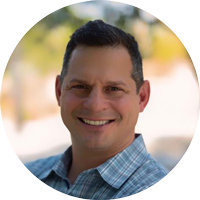 From professional NFL athlete, recording artist, actor appearing on the smash TV series CSI to entrepreneur building a billion-dollar brand, Michael Zappia is no stranger to hard work and dedication.
He is a servant leader who stands for the highest standards of ethics, integrity, honesty, morals, and values. He is also a loving father, passionate mentor, in-demand speaker, serial entrepreneur, professional network marketer, top multimillion dollar earner who knows what it takes to build a massive organization.
Michael is also:
Founder of PathChangers
Founder of Duplik8 Marketing Systems
Author of the Belief Quadrant
Michael V. Zappia is a passionate man on a serious mission - a mission to equip and empower everyone he meets to experience a life of freedom, true freedom in every area - freedom to choose, freedom to create, freedom to live... really live – live the life you were born to live!
Be captivated and challenged by Michael's contagious, life-changing energy. Learn how to channel and leverage your passion, set the expectations to control the conversations and be totally sold out for your cause.
Michael's serial entrepreneurial DNA has created remarkable levels of success, hitting top earnings in less than 12 months.
Through his leadership and mentoring Michael shares his proprietary Dublik8 Marketing System to maximize results for tens of thousands of people. His true passion is to see his team and everyone he encounters achieve their own personal greatness.
The lower floor of the Toboggan Brewing Company will be host to this August 22nd event. Networking begins at 5:00 pm and the program begins promptly at 5:30 pm.