Description
Worldwide spending on digital transformation is estimated to reach $2 trillion by 2022. Companies are going through large-scale transformations to maximize the opportunities and benefits that digital technologies provide. The seamless implementation of technology has arguably become the key distinguisher of success across industries.
This is an immense challenge. So, how are companies transforming without impacting existing critical business processes and services? How are they preparing to tackle and accept such fundamental changes in their business?
Come out to the June FutureMakers edition to learn from tech leaders across industries who are shaping digital transformations.
Agenda:
5:15pm : Innovation Lab Tour
6:00pm: Doors Open
6:30pm: Talks Begin
8:15pm: Open Networking
The evening will feature talks from tech leaders such as: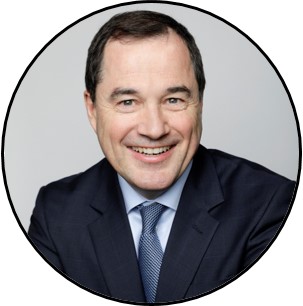 Bruce Ross
Group Head, Technology & Operations at RBC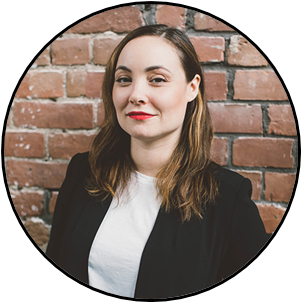 Nora Jenkins Townson
Founder, Bright + Early
---


Speakers' Biographies
Bruce Ross
As Group Head, Technology & Operations (T&O), Bruce Ross is responsible for the strategy and overall management of global technology and operations for RBC, which includes innovation, applications development, infrastructure and enterprise operations. Together with other members of the Group Executive, he is responsible for setting the overall strategic direction of RBC.
Since joining in 2014, Bruce has led the T&O team in transforming RBC to a digitally-enabled relationship bank. He has spearheaded a technology strategy designed to deliver exceptional client experiences in today's digital world, while also driving efficiency, maintaining security and growing talent. Under his leadership, the team is evolving traditional models to deliver efficiency as transaction volumes rise while continually innovating to create exceptional client experiences through data insights and leading digital capabilities. Bruce was named Canadian CIO of the Year in 2017 by the Information Technology Association of Canada.
Bruce is a seasoned executive with more than 30 years of technology and business experience. Prior to joining RBC, he was the General Manager, Global Technology Services, North America at IBM and a member of IBM's strategy team. His prior roles included General Manager, Global Technology Services, Europe for IBM and General Manager and President, IBM Canada.
Nora Jenkins Townson
Nora is an unconventional HR expert with 10 years of experience in the design and technology industries. After helping some of the most successful Canadian startups grow, she has a unique view into building healthy organizations. Nora believes that the best People strategies are human first and data-informed, with a dash of design thinking.
With a background leading HR at Canadian success stories like Wealthsimple and FreshBooks, she founded Bright + Early, a consultancy of forward-thinking HR experts on a mission to craft the world's best workplaces. She is the co-author of The Parenting Playbook, a resource for small businesses on navigating parenthood in the workplace, and a writer at TechCrunch's Extra Crunch. Her work has been featured in BetaKit and the Globe and Mail, and she is a frequent speaker on inclusivity, designing HR, and the future of work.
---
FutureMakers Talks
The FutureMakers Talks series is an on-going meetup and learn tech community event presented by RBC. The talks are designed to bring tech enthusiasts, practitioners and experts in the tech community under one roof to share knowledge and discuss major tech advances. The series will feature stimulating discussions on machine learning, digital payments, digital design, cybersecurity and more.
*** If cost is prohibiting you from attending our event, please contact us at futuremakers@rbc.com and we will ensure you have access to attend. ***