Event Information
Location
RBC WaterPark Place Auditorium
88 Queens Quay West
Toronto, ON M5J 0B8
Canada
Description
Emerging technologies, like AI and quantum computing, are challenging cybersecurity defenses around the world. In this hyper-connected world, cyber threats are increasing in number and complexity every day. The art of cybersecurity is evolving. We've invited the top cybersecurity experts to share their knowledge on the future of cybersecurity at the next FutureMakers Talk. Speakers will share the latest trends in the cybersecurity industry, how they're preparing to defend humanity's latest innovations and the tools they're using to defend against the latest cyber threats.
Register now to attend this FutureMakers Talks to learn practical strategies to defend your organization in the ever-changing cyber landscape.
The evening will feature talk from Various Toronto Tech experts: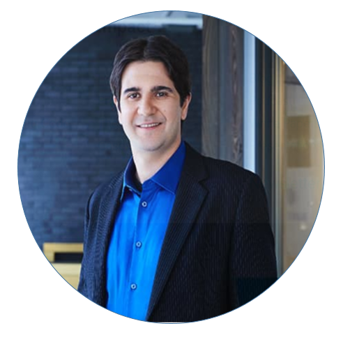 --> Keynote by Alex Manea, Chief Security and Privacy Officer at Georgian Partners, a capital investment firm and past CSO of BlackBerry
Title: How New Technologies like AI and IoT will Revolutionize Cybersecurity
Description: The ever-increasing rate of technological advancement creates a moving target for professionals looking to protect the security and privacy of their systems, networks and data. While this is already causing significant challenges throughout the industry, emerging technologies such as Artificial Intelligence and the Internet of Things will fundamentally change the cybersecurity landscape, creating radical new threat models but also new opportunities. This session will examine the impact of these new technologies on our personal privacy and safety, and look at practical ways that we can begin to prepare for the inevitable changes to come.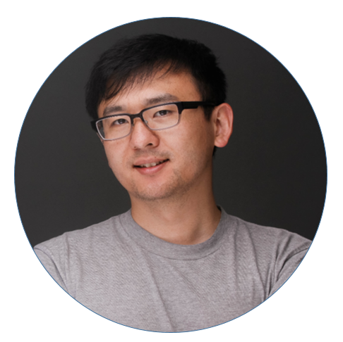 --> Presentation by Shu Wang, Chief Security Officer at Decentral
Title: Security for a Blockchain World
Description: Blockchain has swept the world by storm as one of the latest emerging technologies and with it, brings new security challenges. This talk will examine current industry trends in security threats to Blockchain and how organizations can defend against these new challenges.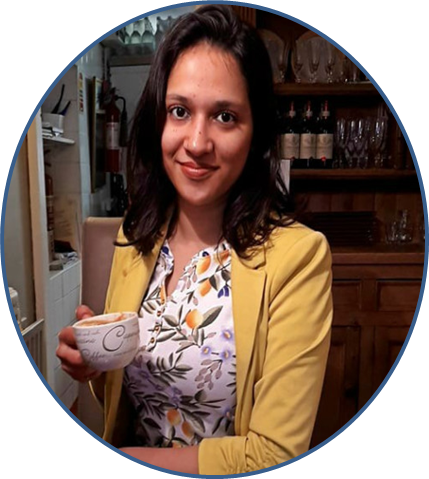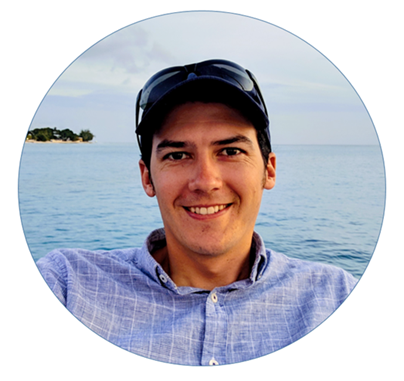 --> Presentation by Naba Siddiqui, SecDevOps Engineer at RBC and Peter Barkley, Sr. Security Developer at RBC
Title: Secure Development for Next Generation Applications
Description: Security can't be an afterthought in our fast-paced world where criminals are trying to break into our applications and get into our data. This talk will examine how to integrate security for your development teams so that they can continue to move at light-speed.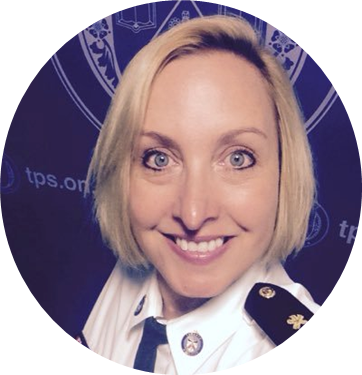 --> Presentation by Shawna Coxon, Deputy Chief at Toronto Police Services
Title: Cyber-Teams of the Future: Transforming People and Partnerships
Description: The ability to enhance all things cyber lies in the strategic leveraging of people and partnerships. The future cyber-security team runs counter cultural to the concept. Such future 'teams' include a decentralized, scalable delivery model, 3P partnerships, and working with non-traditional public/private actors such as white hat hackers. Hiring during the current talent war is also a challenge, as organizations around the world are competing for the same cyber talent. It is an ever-shifting landscape. The ability to have creative people who can radically transform themselves and their skill sets within this changing environment will determine success.
---

Speaker's Biography:
Alex Manea:
Prior to joining Georgian Partners, Alex spent 12 years working at BlackBerry, most recently as Chief Security Officer. As a founding member of BlackBerry Security, he has worked to protect mobile, desktop and IoT devices, networks and infrastructure for over a decade, helping to transform BlackBerry from a mobile hardware vendor to the world's leading provider of enterprise software and security solutions. Alex regularly writes on security and has been published in dozens of international publications in multiple languages.
Shu Wang:
Shu is the Chief Security Officer at Decentral Inc. - the birthplace of Ethereum with a market cap of over 23 billion dollars; and the operator of multi-blockchain wallet Jaxx with over 1 million users world-wide. He is a former IBM advisory software engineer and security researcher with multiple patents, publications and security expertise and holds a PhD in Computer Science from McMaster University. Shu's education and career experiences have led him to work as a high-performance algorithmic trader and invent a game-changing blockchain product.

Naba Siddiqui:
Naba is a SecDevOps Engineer at RBC where she works to secure the largest bank in Canada. Previously, she was with IBM's Watson Health Imaging division, creating a product to assist doctors. She was recently recognized as one of Canada's Top 30 Under 30 Developers. She volunteers her time at the CryptoChicks, and is also a HyperLedger Fabric instructor at TheBlockchainHub. As a visible minority and woman in STEM, Naba is passionate and vocal about diversity and inclusion in the industry, and is always looking for opportunities to play her part in increasing representation. Naba has a BaSc in Electrical Engineering and MEng in Computer Engineering from University of Toronto.
Peter Barkley:
Peter has worked in the Threat Intelligence team at RBC responsible for the detection and prevention of attacks against RBC's networks. He now runs a Security DevOps team in Global Cyber Security at RBC, building applications to aide in streamlining RBC's security processes.

Shawna Coxon:
Deputy Shawna Coxon is in her 21st year of policing with the Toronto Police Service. She is charge of the Priority Response Command, which includes all front-line operations, Criminal Investigative Bureaus, the Service's Operations Centre, Communication Services, and Court Services. Prior to that, Deputy Coxon worked on the Transformational Task Force where she helped to design and begin implementation of the modernization of the Service. Her focus on the Task Force was information technology, culture change and training. Other recent career highlights include her role as the second in charge of Intelligence Services, which includes both cyber and technological crime. She implemented the inaugural Computer Cyber Crime (C3) Section of the Toronto Police Service, which was one of many cyber-outcomes from her work as the Team Leader of Operation Reboot. This was a Service-wide initiative addressing social media, open source investigative techniques, training, technology procurement and cyber-related threats and opportunities. Her career trajectory shows her ongoing interest in futurism and policing, especially all things cyber/social/digital.
---
Limited Supply: Get an exclusive tour of one of RBC's Toronto Innovation Labs!
Located in the office tower at WaterPark Place, see first-hand RBC's Innovation Lab and hear about their initiatives.
Select the "Ticket + RBC Innovation Tour" ticket to secure your spot.
FutureMakers Talks
The FutureMakers Talks series is an on-going meetup and learn tech community event presented by RBC. The talks are designed to bring tech enthusiasts, practitioners and experts in the tech community under one roof to share knowledge and discuss major tech advances. The series will feature stimulating discussions on machine learning, digital payments, digital design, cybersecurity and more.
Date and time
Location
RBC WaterPark Place Auditorium
88 Queens Quay West
Toronto, ON M5J 0B8
Canada