Description
THE ROBOTS ARE COMING!
The very notion of work is being transformed at a pace — and on a scale — never seen before.

Workers themselves are undergoing unprecedented change, in turn sparking a radical overhaul of how they acquire skills and put them to use in the workplace.

Business models are disappearing overnight, and workplace structures are no longer stable. The rapid advancements in technology in the workplace across all industries are amplifying the need for change now.

The #FutureofWork Series leads this conversation with entrepreneurs, technology commercialization experts, investors, technologists, scientists, academics, researchers, workers and employers around new paradigms that are yet to be uncovered and understood.

This season's #FutureofWork event will discuss artificial intelligence and robotics and how it will affect jobs, employment, skills and development, hiring and more.

Some say that workers are doomed, others say that the changes will indeed occur at the skills level and be less impactful immediately on employment rates.


What will we discuss?
What are the opportunities coming with AI and robotics?

What are the problems that these emerging tech areas can solve? And what problems will they create?

What is the state of AI? What about robotics?

Will the advances in AI and robotics cause rapid job displacement or will the change be felt at the activity level?

What skills will be needed in the future? How can someone future-proof themselves against the rise of the machine?

What are the future challenges for employers to mix robots, AI and humans in the workplace?

How can we nurture more innovation and investment in the #FutureofWork space?

How are MaRS, entrepreneurs and corporations bringing together the players in #FutureofWork to spur solutions for employers and workers?

Panelists


Moderator: Gerrit De Vynck, Tech Reporter, Bloomberg
Gerrit De Vynck is Bloomberg's Canadian technology reporter. His stories range from chronicling BlackBerry's rocky journey from smartphones to software to breaking news on Canada's quickly growing startup scene. He's a regular guest on Bloomberg TV and Monocle Radio and has been published in Bloomberg Businessweek magazine, the Globe and Mail and the Washington Post. Gerrit studied journalism and politics at Carleton University.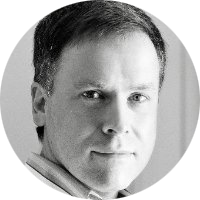 Ken Nickerson, CEO, iBinary LLC, Creative Destruction Lab
Ken Nickerson is the CEO of iBinary LLC. Formerly, he spent a decade at Microsoft, five years at Rogers Communications, and several years in banking and insurance developing emergent systems. As VP of Technology at Rogers, Ken brought a software focus with the design and development of INMS (sold to AT&T) and later the bridging of data networks via cable and access to Internet pre-Web. At Microsoft, he initiated streaming media via LAN, the acquisition of Hotmail, and the build of MSN. Ken is a founder, board member or advisor to dTaz, Kobo, Flixel, Atomic Reach, Dimaris, Synbiota, Omers Ventures, Synaptop and others. Current investments centre on social change in reporting and media (dTaz), health (MagniWare) and privacy (Sealed). dTaz is a platform for global, real-time capture of news by professional journalists. MagniWare is a platform for global, real-time capture of personal health metrics (motion, temp, ecg, hrv, emg). Sealed.ch is an open-sourced, privacy platform that provides a demonstrably secure platform for real-time communications (text, voice, video, shared space) for mobile and desktop environments.
Ken is actively engaged in philanthropy focused on early education needs and enjoys traveling with his family, finding the next perfect book, and possibly understanding something new, every few years.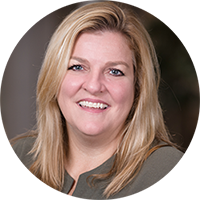 Krista Jones, Head of Work & Learning, MaRS
Krista is the head of the Work & Learning Cluster at MaRS. Krista has been a passionate innovator and builder of technology-based businesses for over 25 years, and has personally advised and been actively involved in over 200 startups. For the past four years, Krista has been the driving force behind MaRS' globally leading Work & Learning Cluster (formally known as the EdTech Cluster). She works with the entrepreneurs, corporate leaders, investors and technologists who are applying innovation and leading-edge technologies to create solutions that are advancing the competitiveness of global workers and workplaces.
Krista has experience working in both large public companies and in startups. She is an engineer, entrepreneur, mentor and an expert at solving ambiguous problems. She has an unique combination of strategic, technical, operational and marketing expertise. She is known for her comprehensive knowledge of existing and emerging Information & Communications Technology (ICT) technologies and architectures as well as innovation practices. Krista and her husband owned a children's technology educational franchise that fostered early innovation and creativity in robotics, animation, digital art and video game design. Twitter: @kjsaysthis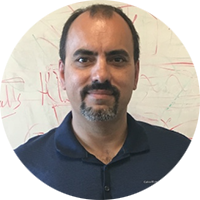 Roy Pereira, CEO & Founder, Zoom.ai
Roy Pereira is the founder of zoom.ai, a Toronto-based startup focusing on bringing an automated assistant to everyone in the workplace. He previously found Shiny Ads which was acquired in 2014 by Rubicon Project and has founded and worked in several startups as well as larger organizations in Canada and Silicon Valley.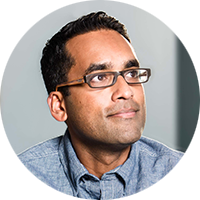 George Babu, Co-founder, Head of Product at Kindred.ai
George Babu is a technology entrepreneur, investor and former venture capitalist fascinated by technology's impact on our lives, iconic blockbuster products that once seemed like science fiction, and teams that overcome insurmountable odds to bring incredible products and technologies to market.
He serves on the Engineering Science Advisory Board, University of Toronto, and is a Kauffman Fellow. He is the co-founder and head of product for a machine learning and robotics company that is currently in stealth.
George began his career at BlackBerry, witnessing first hand the iconic firm's rise from underdog to disruptor, from the BlackBerry in 1998 to the the launch of the iPhone in 2007. In 2008, while in business school, George joined Daniel Debow and David Stein to help them start Rypple, a social enterprise platform used by Facebook, Mozilla, Spotify and LinkedIn. He served as Head of Finance & Operations, helping secure $13M in venture capital and scaling the company to a successful exit in 2012 to Salesforce for over $65M. In 2012, George moved to San Francisco to serve as GC & Head of U.S. Operations at Wrapp, a Greylock venture-backed mobile commerce company, helping launch their US operations, negotiate strategic partnerships and building the team. In 2013, George served as a Director in the venture capital fund of the $100 billion OMERS pension fund. He worked on investments in InteraXon's Series A (investors of Muse, a brain-sensing headset), Shopify's $100M Series C (commerce platform used by 100,000 merchants worldwide selling $5 billion of merchandise annually), and Wattpad's $46M Series C (worldwide community of 35 million people creating and sharing stories).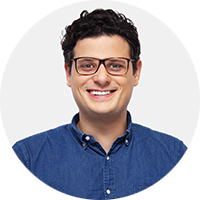 Stephen Piron, Employee Zero, DeepLearni.ng
Stephen Piron is a technology entrepreneur and a very mediocre computer programmer. He's started tech businesses on both sides of the Atlantic that have been featured in Wired, Fortune and the Economist. Between startups he worked trading FX for the world's largest hedge fund. He tried to be a VC once; he was fired in less than two months.


Who are we?
The MaRS Work & Learning cluster connects entrepreneurs, technologists, designers, educators, workforce and business leaders who are driving change now.
Corporate leaders and Human Resources (HR) executives are under dramatic pressures to provide organizational solutions that enable them to source the right worker to perform rapidly changing jobs, and to create processes and policies that deal with the multi-generational and increasingly diverse workforce while enabling a high-performance culture. Educators and Administrators are struggling to figure out how to prepare students for this new world of work.
Our team is engaged with more than 200 disruptors out to shake up employment and education to the core. Entrepreneurs are innovating across the full spectrum of people-based processes (includes EdTech, Enterprise SaaS, HRTech, Future of Work and BI):
Talent Acquisition & Management

Culture & Productivity

Skills Development

Compensation & Benefits

Workforce Structures

HR Operations

Process Management /Automation

Business Intelligence

Education to Employment

K12/Higher Education/Self-Directed Learning