#FutureofWork: Artificial Intelligence in Finance & Commerce
Actions and Detail Panel
#FutureofWork: Artificial Intelligence in Finance & Commerce
Wed, 22 February 2017, 5:00 PM – 8:00 PM EST
Description
Did you attend our last #FutureofWork event on artificial intelligence and robotics?
Still intrigued?
After a sold-out event in 2016, we've developed a series that will turn the lens on this topic within Finance & Commerce, Health, and Energy & Environment. We'll examine in greater depth the impact of AI and robotics upon each industry.
---
#FutureofWork: Artificial Intelligence in Finance & Commerce
Panelists in this #FutureofWork session will include entrepreneurs in the fields of knowledge work, financial services and commerce, along with experts in the commercialization of technology. They will examine new paradigms that are yet to be understood.
New technologies are driving us to adjust on many levels: the way we educate our youth, train our professionals, and organize our businesses. We must develop the policies and regulations required to support innovation on a larger scale, if we want innovation as a whole to succeed.
Transformation in the global workforce is already happening – our panelists will consider whether or not we are ready. They will identify the challenges and opportunities that lie ahead for ecosystems within the finance and commerce sector.
The disruption of knowledge work is particularly visible in financial services. AI-enabled solutions on the market today include tools that can analyze contracts, robo-advisors and algorithms that can predict markets. There are many revolutionary technologies in development as well – from threat detection software that can increase security to machines that can analyze a greater volume of data than ever before.
Finance is dominating the innovation landscape… how can we make sure our workforce is ready?
Change inevitably brings uncertainty. It is an economic necessity for Canada that we adapt to the emerging models of work that AI and robotics are initiating. But what does all of this mean for the #FutureofWork in Finance & Commerce?
Panelists: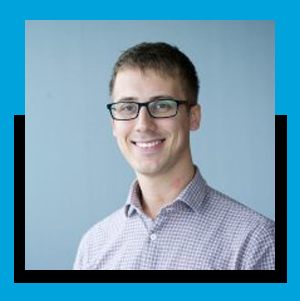 Moderator: Gerrit De Vynck, Tech Reporter, Bloomberg
Gerrit De Vynck is Bloomberg's Canadian technology reporter. His stories range from chronicling BlackBerry's rocky journey from smartphones to software to breaking news on Canada's quickly growing startup scene. He's a regular guest on Bloomberg TV and Monocle Radio and has been published in Bloomberg Businessweek magazine, the Globe and Mail and the Washington Post. Gerrit studied journalism and politics at Carleton University.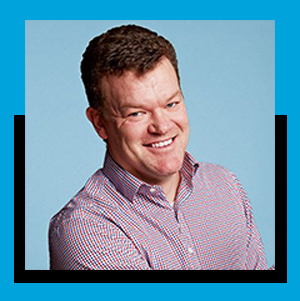 Cian O'Sullivan, Top Dog and Founder, Beagle Inc
Cian O'Sullivan is the Top Dog and Founder of Beagle Inc. Beagle uses artificial intelligence to read contracts, and present the information in an intuitive manner. With embedded real time collaboration, and machine learning tools, Beagle provides immediate assistance to lawyers and businesses consuming contracts. An information technology expert by experience, and law professional by training, Cian has a unique outlook on the law, and technology. After graduating from UCC (Ireland), and passing the New York Bar Exam, Cian's focus was contract negotiations and business.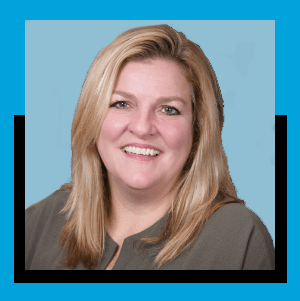 Krista Jones, Head of Work & Learning, MaRS
Krista Jones, Head of Work & Learning, MaRS. Krista is the head of the Work & Learning Cluster at MaRS. Krista has been a passionate innovator and builder of technology-based businesses for over 25 years, and has personally advised and been actively involved in over 200 startups.
For the past four years, Krista has been the driving force behind MaRS' globally leading Work & Learning Cluster (formally known as the EdTech Cluster). She works with the entrepreneurs, corporate leaders, investors and technologists who are applying innovation and leading-edge technologies to create solutions that are advancing the competitiveness of global workers and workplaces.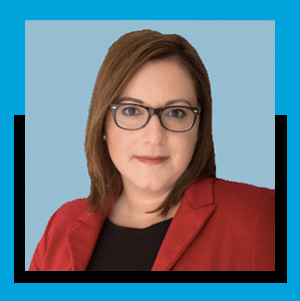 Foteini Agrafioti,

Head RBC Research & Chief Science Officer

, RBC
Dr. Agrafioti is the Chief Science Officer at RBC and Head of RBC Research. She is responsible for RBC's intellectual property portfolio in the fields of artificial intelligence and machine learning. Prior to joining RBC, Foteini was the Chief Innovation Officer at Architech, where she led Research and Innovation. She also founded and served as Chief Technology Officer at Nymi, a biometrics security company and maker of the Nymi wristband.
Foteini is the inventor of HeartID, the first biometric technology to authenticate users based on their unique cardiac rhythms. She is a TED speaker and serves on the editorial review boards of several scientific journals. Foteini was named "Inventor of the Year" in 2012 at the University of Toronto where she received a Doctorate in Electrical and Computer Engineering.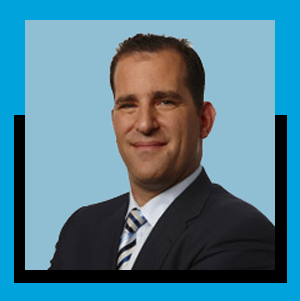 Randy Cass, CEO and Founder, Nest Wealth
Randy brings over 15 years experience in the financial services industry to Nest Wealth. Prior to founding Nest Wealth, Randy managed quantitative portfolios at the Ontario Teachers' Pension Plan and institutional assets at Orchard Asset Management. Randy's previous company, First Coverage, won multiple awards as a top start-up including a financial services Morningstar award for best use of Technology in Canada before it was ultimately sold in 2011. Randy hosted Market Sense on BNN between 2012 and 2014.
Randy is committed to providing Canadians with a personalized and professional wealth management solution that lets them keep more of their money.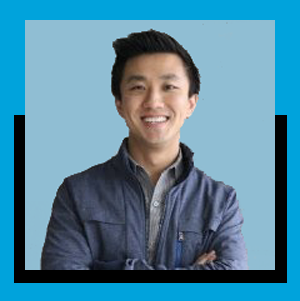 Kerry Liu, CEO & Co-Founder, Rubikloud
Kerry Liu is the Co-Founder & CEO at Rubikloud where he leads three important functions: People, Sales, and Technology Disruption. Rubikloud focuses on helping retailers monetize their data using advanced machine learning techniques. Rubikloud currently works with over a dozen global multi-billion dollar retailers and has raised $10m lead by Horizons Ventures. Prior to Rubikloud Kerry lead channel sales at Strangeloop Networks and worked in the technology consulting practice at PwC. Kerry loves writing about start-up people culture and cutting through the nonsense vs value of big data.
---
Agenda:
Reception/Registration: 5:00 – 6:00 p.m.
Program: 6:00 – 7:30 p.m.
Networking: 7:30 – 8:00 p.m.