Location
MaRS Discovery District
101 College Street
Auditorium
Toronto, ON M5G 1L7
Canada
Description
Disruption has reached the energy industry.
Traditional energy providers are facing shifting consumer expectations and their business models need to respond. Competition for market share of energy sales is increasing, while society is trying to decrease its energy use. The cost of solar and storage is plummeting. New sources of demand exist, such as electric vehicles, but competition from new energy players will be fierce.
Informed consumers and savvy competitors are pushing energy companies to use data and software more effectively. Energy providers must compete not only for customers, but also for the talent required to innovate. In the midst of this disruption, many companies also face a knowledge transfer problem as their experienced workers retire.
What is to be done? What does a 21st century energy company need to be competitive? How do we attract new talent and build a workforce that harnesses technological change?
The energy sector can address this disruption by learning from other industries that have already been through it. The workforce is the key to transformation.


#FutureofWork: Building the New Energy Workforce
This season's #FutureofWork event will explore workforce change in the energy sector. It will focus on the effects of competition, knowledge transfer, big data and artificial intelligence on employability, skills, development, recruitment, corporate training and more.
The #FutureofWork Series leads conversations with entrepreneurs, technology commercialization experts, investors, technologists, scientists, academics, researchers, workers and employers around new paradigms that are yet to be uncovered and understood.
What will we discuss:
Is the energy sector prepared to serve increasingly demanding consumers, and address technological change?

What future skills are needed and how can top talent be attracted to meet those needs?

What is the state of current technology trends, such AI and big data in energy?

How can the sector address an aging or retiring workforce, enhance knowledge transfer, and incorporate emerging technologies that make this a more seamless process?

How do we nurture more innovation and investment in the #FutureofWork space?

How are MaRS, entrepreneurs and corporations bringing together the players in #FutureofWork to spur solutions?
---


Agenda:
Reception/Registration: 5:00 – 6:00 p.m.
Program: 6:00 – 7:40 p.m.
Networking: 7:45 – 8:30 p.m.
Panelists: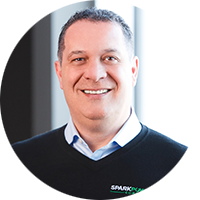 Gord Reynolds, COO & VP of Corporate Development, Spark Power
Gord is an industry veteran with over 20 years of hands-on leadership experience in a variety of senior roles. He has worked with leading North American energy and utility services organizations on the demand, supply and delivery side of the business.
At Spark Power, Gord brings practical leadership in the areas of operations, business strategy, operating models, and processes and technology. He ensures Spark Power is ready to respond to complex and unpredictable challenges and is agile and competitive.
Before joining Spark Power, Gord was the managing director for a leading global consultancy where he oversaw the implementation and operation of all business initiatives within the Canadian utility sector. Focused on the transformation of the power industry, Gord has successfully led the planning and delivery of a number of high-profile programs globally with the world's leading energy companies.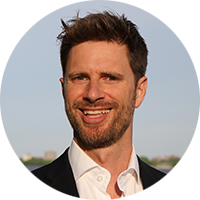 Matthew Sachs, COO, Peak Power
Matthew Sachs is COO of Peak Power, an energy storage services provider focused on delivering innovative solutions to offset the most expensive hours of electric demand to provide benefits to utilities and building owners.
Matthew has developed an industry-leading software platform that uses machine learning to optimize the operation of behind-the-meter energy storage systems in commercial and industrial buildings. Matthew is a member of the IESO's Market Renewal Working Group, as well as Brookfield's Building Energy Innovators Council.
Prior to joining Peak Power, Matthew was General Manager of Urbandale Construction, a leading Ottawa homebuilder specializing in energy efficient homes. Matthew also served as vice-chair of the R-2000 Renewal Committee and was a member of the Energy Star Technical Advisory Committee. Matthew is a nationally recognized expert in energy efficiency in buildings and was recognized by the Ottawa Business Journal's "40 Under 40" award in 2013.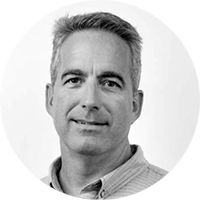 Ian Collins, CEO, CrowdCare
Ian Collins is the co-founder and CEO of CrowdCare, an AI-based customer care solution for large enterprise. Ian has rich background in product development, focused on software and mobile solutions, and has founded seven companies over the past 20 years primarily in the enterprise software space.
Ian started his career in the wireless industry as an engineer and after working for a few years returned to school for an MBA. Ian founded his first company in 1995 and has started six more companies since that time.
In his most recent role as founder and CEO of CrowdCare, Ian is focused on deploying Wysdom, the award-winning AI-based cognitive care platform to enterprise customers covering all digital channels including social, messaging, mobile apps and web chat.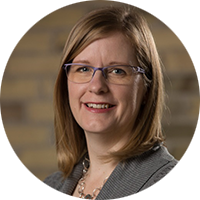 Sarah Nicholl, Customer Success Director, D2L
As director of customer success, corporate with D2L, Sarah Nicholl partners with organizations to help them achieve measurable results with their learning programs, corporate learning platform and advisory services.
Over the past 20 years in corporate learning and development, Sarah has focused her career on extending the reach of learning through technology. Sarah holds a master of education focused on learning, work and change from OISE, University of Toronto.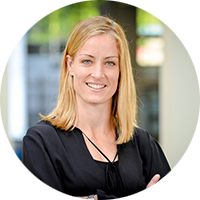 Kathleen Kauth, Director of Partnerships, Advanced Energy Centre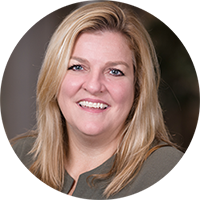 Krista Jones, Managing Director, Work & Learning, MaRS
Moderator
Krista is the managing director of Work & Learning at MaRS. Krista has been a passionate innovator and builder of technology-based businesses for over 25 years, and has personally advised and been actively involved in over 200 startups.
For the past four years, Krista has been the driving force behind the creation of MaRS' globally leading Work & Learning sector. She works with entrepreneurs, corporate leaders, investors and technologists who are applying innovation and leading-edge technologies to create solutions that are advancing the competitiveness of global workers and workplaces.
Krista has experience working in both large public companies and in startups. She is an engineer, entrepreneur, mentor and an expert at solving ambiguous problems and has an unique combination of strategic, technical, operational and marketing expertise.
---
Who we are:
MaRS Work & Learning is dedicated to building high-growth ventures that are radically reshaping the way we work and learn. We support ventures that help businesses keep up with our changing world of work, and educators rethink the way we learn and teach.
From recruitment software to business intelligence and skill development tools, their solutions are aimed at increasing employee engagement, improving work culture, simplifying complex processes and providing a fresh take on Edtech.
We also work with a range of industry-leading partners that connect our ventures with global customer networks, sales opportunities and vital market insights.
Also at MaRS, the Advanced Energy Centre (AEC) is a public-private partnership whose mission is to foster the adoption of innovative energy technologies in Canada, and to leverage those successes and experiences into international markets.
Recognizing the difficulty of adopting innovation in a highly regulated energy sector, the AEC works through its partnership network to enact change. Using strategic programming to overcome the systemic barriers to market entry, scale-up and export, the AEC is a catalyst for the adoption of advanced energy technologies.