Description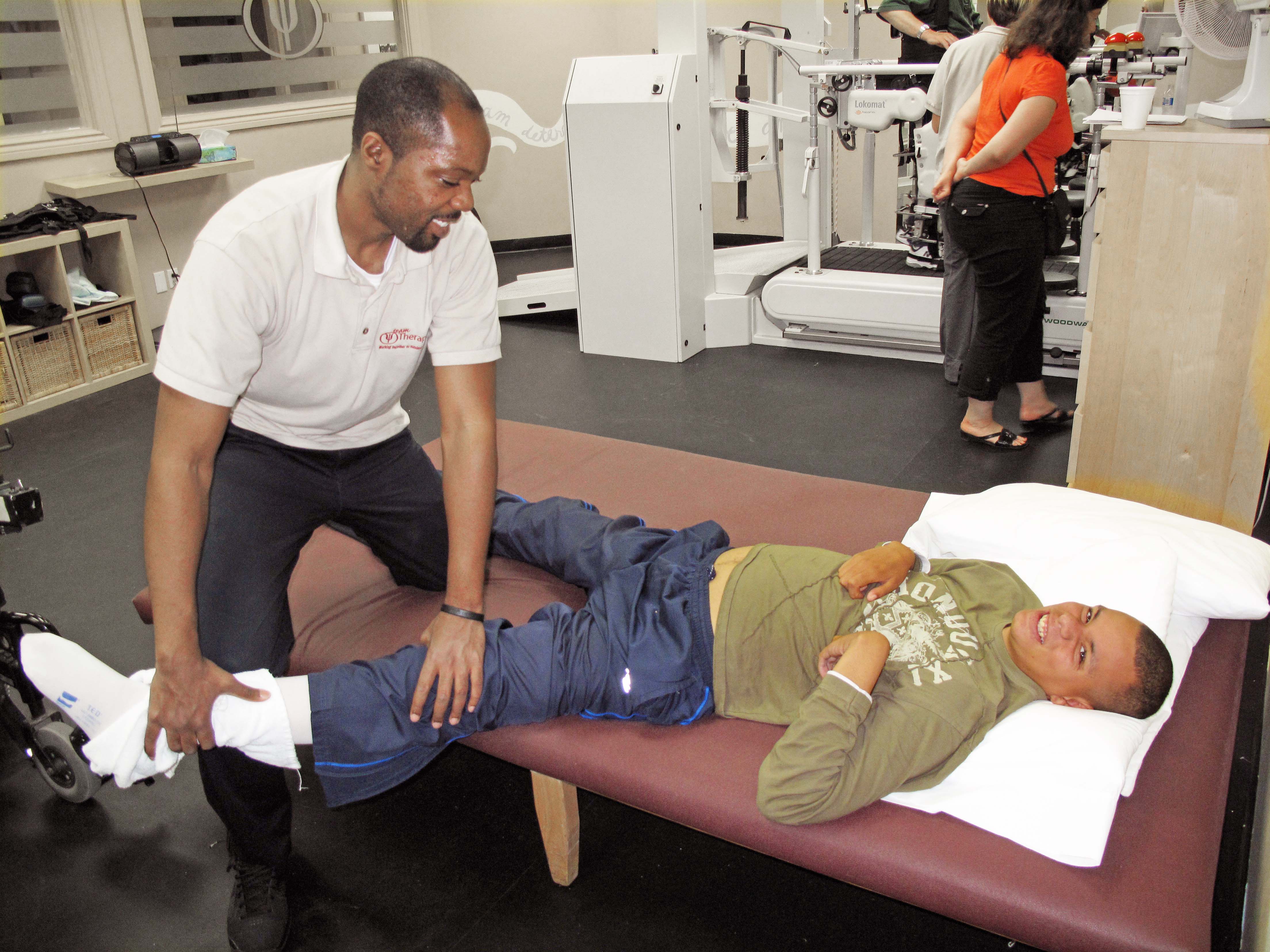 Gabe's Back on Track!!!
Let's Support Gabe
On his
Rehabilitation Journey
On Sunday, November 27th, 5 pm to 8 pm at Faema Restaurant, we are holding a fundraiser to help Gabe Parris 'get back on track' on his rehab journey. Since his accident which resulted in a spinal cord injury on June 24th, Gabe has been working very hard on his rehabilitation, trying to regain his strength and mobility and prepare for his return to independent life in Toronto.
The costs of rehabilitation are not all covered by government funding so we are raising funds through on-line donations, silent auction and an special event , supported by friends and family and our main sponsor, Faema Restaurant at 672 Dupont Street, at the corner of Dupont and Christie Street.
Your donations will help provide for a ceiling track lift, porch lift and extra physiotherapy costs at the state -of-the-art treatment clinic, Theraputix, using the Lokomat walking track machine to aid in his gait and walking re-training . Helping Gabe with these costs, means helping him to
GET BACK ON TRACK!
Go to his Facebook page
"Gabriel Wertman-Parris"
And
Go to YouTube
"Gabe on the Lokomat"
Sign up and confirm using EventBrite and donate in-person on the 27th or on-line using PayPal . Donations for the Silent Auction are welcome!
Help Gabe Get Back On Track!
Let's Welcome Him Back and Encourage his Recovery!!
For more information, call Brenda Parris at 416-258-9972
Organizer of Gabe's Back On Track