Join us as we share stories about Gaelic language, history, culture and people. Ur beath' a-staigh. You are welcome in the house.
About this event
Harvest
Tapping into the essence of our stories
Hosts: The Air Chéilidh team
Friday, February 25. 7:00-8:30 pm AST
This Friday, join us for a special evening, as we revisit some highlights from season two, captured in a short video. We'll also reflect on what has shifted for us around our theme of Gu leòr | Enough | Plenty and invite everyone's ideas about what could be next. Everyone is welcome to attend.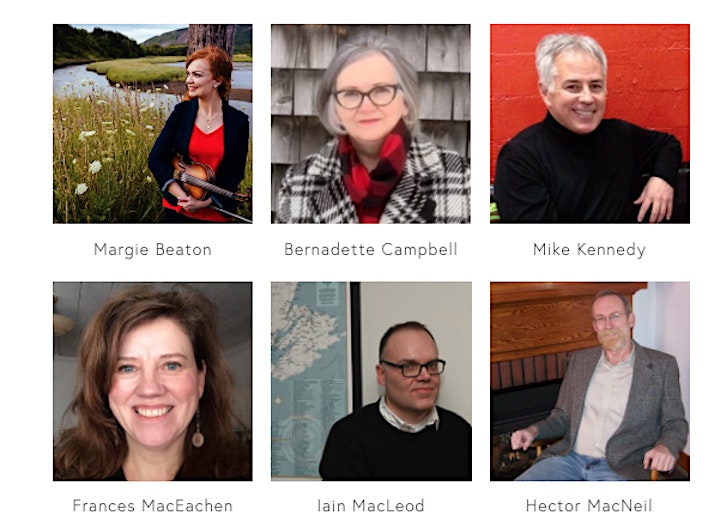 In case of storms
If a session is canceled due to power outages or other circumstances beyond our control, we will notify all registrants by 5:00 pm AST on the scheduled day.
About Air Chéilidh | The Gaelic Narrative Project
Imagining new possibilities for Gaelic in our life and community
For many English speakers, céilidh conjures up images of a musical gathering in a hall or pub where you pay to be entertained. But in Scottish Gaelic, a céilidh is a visit, where news is exchanged, stories and maybe some tunes or songs are shared, along with tea and a bite to eat. A céilidh is a participatory affair, where you leave a bit more knowledgeable and uplifted than when you arrived. It is time well spent.
We warmly invite you to join us as we share stories about our connection with Gaelic language, history, culture and people. Whether you are totally new to the language and culture with no family connections, grew up among Gaels but don't speak the language, or a fluent speaker, there is space for everyone to explore what Gaelic language and culture means to you, our community, and our world.
Last spring we hosted six visits, with plenty of story-telling, music, and time to chat with people from communities across Nova Scotia and around the world. We're so happy to be back and look forward to meeting old and new friends. We'll practice Gaelic hospitality as we hold space for everyone's story, weaving together a multi-coloured blanket to keep us warm in the challenging times of a pandemic and uncertain world.
The Gaelic Narrative Project is a collaboration between How We Thrive and the Gaelic community living on the land now called Nova Scotia, the ancestral, unceded territory of the Mi'kmaq. The project is supported by the Province of Nova Scotia through the Department of Communities, Culture and Heritage Support4Culture program.