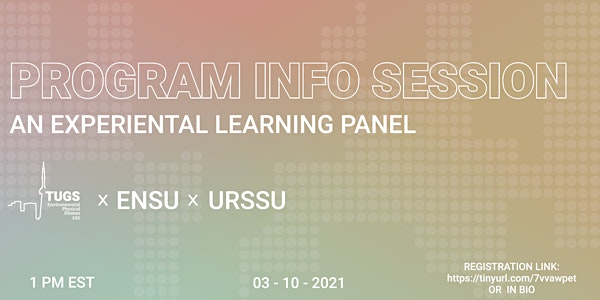 Gaining Experience in Environment, Geography & Urban Studies Programs
Join us for a panel discussion on opportunities offered in the Department of Geography, Urban Studies, and School of the Environment!
About this event
Join ENSU, TUGS, and URSSU for a fun, interactive program information session of the Department of Geography and Planning, the Urban Studies Department, and the School of the Environment. Focussed on experiential learning, our panel of students and faculty will offer an overview of the various programs and experiences your department has to offer, as well as tips and tricks to get involved during your time at UofT. You will have the chance to get first-hand knowledge about what YOU want to know about your program! Learn more about your student groups and other events they have planned and even get the chance to win a gift card! We can't wait to see you there!