Game Changers - The Social Impact Revolution. ONLINE Speed Networking
Online Speed Networking. Social Enterprise and Entrepreneurship. WORKING TOGETHER. MAKING A DIFFERENCE. #immigrantwomeninbusiness #dmac2020
About this event

You are invited to join us June 30th for an exclusive private gathering. Don't miss this opportunity to make new business connections with Toronto changemakers and capitalize on social enterprise economic growth
This event will be conducted via the Zoom platform. To Join: https://us02web.zoom.us/j/86137164912?pwd=ZmVpd1FhdGRqeXo5SGdyV2Q1ZlAvdz09 (Meeting ID: 861 3716 4912 Password: 337165)
This event is for Leaders in Corporate Culture, Leaders in Philanthropy, Sales and Marketing, CSR (Corporate Social Responsibility), Giving CEOs and Unstoppable Change makers who dare to make a difference. 
4:30pm – Online Speed Networking (Everyone will have the chance to make an Elevator Pitch)
5:15pm - Strati Georgopoulos 'Leaving a Legacy and how Together We Can Do Something Remarkable'
5:30pm - Danisha Allen 'Impact of giving on taxes or reputation the community'
5:45pm - Stephen Clarke. 'Social Impact  & Why Sustainability and Transparency are most important factors'
This gathering would be a great opportunity to learn how to capitalize and get engaged in influencing positive change!
Strati Georgopoulos is a passionate influential entrepreneur who gets great satisfaction from helping others succeed. Over the years he built a successful Executive Search & Placement Company that excelled in meeting it's Clients expectations and producing results. He is a Father of 2-lovely teenage girls, an Impact Investor and most recently a Partner in a For-Profit Social Enterprise that is focused on making a positive impact in our world. According to Strati "Leaving a legacy for my daughters is of utmost importance to me and I can't think of any better way to do that than leaving the World in a better place then I found it!"  https://www.linkedin.com/in/strati-georgopoulos/
Danisha Allen, MBA Women's Money Mentor 'Impact of giving on taxes or reputation the community' She is a passionate female advocate and champion of financial literacy https://www.linkedin.com/in/danisha-allen-mba-323b9351/
Stephen Clarke has been in the world of marketing for over 25 years, having run his own advertising/marketing agency, served as a senior VP of Saatchi and Saatchi, one of the world's largest and most respected advertising agencies and CEO of RTG Group Inc, a for profit social enterprise. https://www.rtggroupinc.com/ https://www.iwbdmac.com/optin1592198854518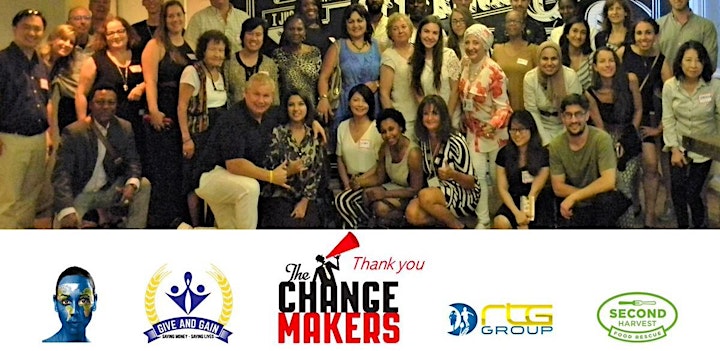 Organizer of Game Changers - The Social Impact Revolution. ONLINE Speed Networking
IWB is a non-profit social enterprise association. IWB specializes in integrated multicultural joint ventures that help organizations, governments and private corporations engage and connect with Canada's diverse ethno-cultural communities to build profile and brands. Our members are committed to improving the world through positive leadership, compassion and dedication to learning, growing and giving. http://immigrantwomeninbusiness.com