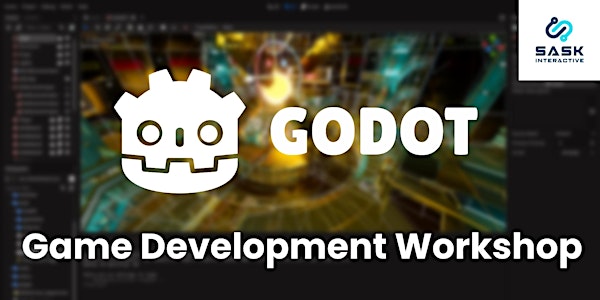 Game Development in Godot
Join Nykola Reed for this beginner-friendly workshop on game development in the Godot engine. Learn the engine basics in 3 hours!
When and where
Location
ED 485.1, Education Building, University of Regina 3737 Wascana Parkway Regina, SK S4S 0A2 Canada
About this event
This is a beginner-friendly introduction to the Godot game engine, as preparation for Global Game Jam 2023, or for general interest.
Code along with Nyk as we create a tiny game from scratch in three hours. In previous workshops, we have created Pong and Breakout.
The workshop is hosted by Nykola Reed. Nyk has been developing games for 7 years as an independent and freelance developer. In addition to his own projects, he has contributed to games by Massive Corp. and Delicious Polygons Studios.
The workshop will run for 3 hours, and will include an opportunity to code-along and give hands-on experience with the engine. You may attend in person (ED 485.1 at the University or Regina) or remote.
Thanks to our workshop sponsor, SaskInteractive ! Participation made possible through SaskInteractive Media Association Inc.'s Sponsorship Development Fund