Description
Game Makers with Scratch (Gr 4-8. Afterschool x 8 wks)
Don't just play video games - learn how to create them!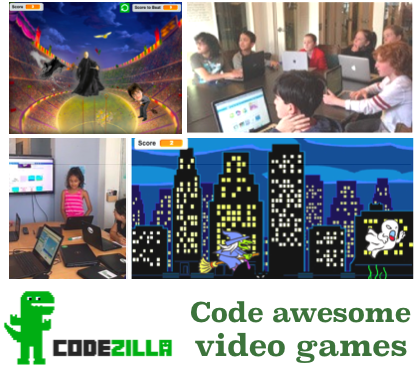 Students learn how to program (code) dynamic video games using Scratch, a kid-friendly programming language created by MIT and used by millions of budding programmers worldwide. Non-violent, kid-friendlyl projects and games.
CURRICULUM: This is a Beginner's/Intermediate coding workshop for students who are new to coding or who want to upgrade their Scratch skills. Each project includes both Beginner and Advanced levels so each child can progress at his/her own pace.
See photos and videos of Codezilla's lunchtime and after school programs: http://bit.ly/2EpZ80N
See photos of Codezilla's Game Makers coding workshops in the Annex (720 Bathurst at Bloor):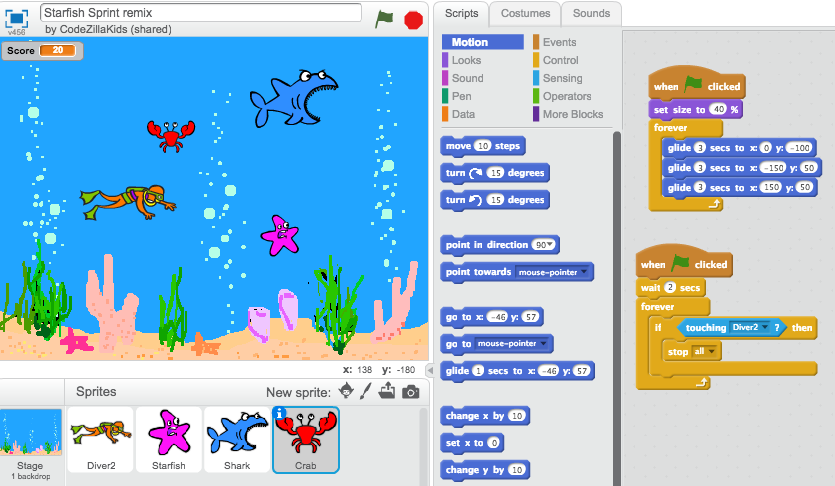 Using colourful drop 'n drag blocks of coding commands (imagine LEGO® meets Powerpoint) students combine graphics, sound, illustration, animation and gaming features to create entertaining and interactive games, such as Pong, Harry Potter, Star Wars Maze, and more!