Join Liv Lunde (Double Stallion) to talk about how to juggle staff requests for WFH, the office schedule, and engagement.
About this event
BECOME A FREE OR PAYING MEMBER TO ACCESS OUR EVENTS. You will be sent your access code.
GamePlay Space presents: Game Studio Round Table: Office Scheduling and WFH.
***This Round Table is reserved for those involved with office scheduling for their studio/game***
In the group discussion we will cover:
How to manage the in-office schedule, people's requests to work from home etc. (are you requiring people to come in at all - why/why not?)
How to ensure that everyone in the company feels engaged and connected - especially those who are not coming into the office (how do social events work?)
Peer members get free access to this event. Community members get 1 free Lunch & Learn which will be applied to this event.
Not a member? Become one now.
-------------------------------------------------------------------------------
** Ce table ronde se donnera en anglais seulement **
DEVENEZ MEMBRE GRATUIT OU PAYANT POUR ACCÉDER À NOS ÉVÉNEMENTS. Nous vous enverrons votre code d'accès.
L'Espace Ludique présent : Table ronde sur les studios de jeux : planification des horaires de travail au bureau et travail à domicile.
*** Cette table ronde est réservée à celles et ceux qui s'occupe de la planification des horaires de travail pour leur(s) studio/jeu(x) ***
Dans la discussion de groupe, nous aborderons :
Comment gérer l'emploi du temps au bureau, les demandes de travail à domicile, etc. (demandez-vous aux gens de venir au bureau - pourquoi/pourquoi pas ?)
Comment s'assurer que tous les membres de l'entreprise se sentent engagé·es et connecté·es - en particulier celleux qui ne viennent pas au bureau (comment fonctionnent les événements sociaux ?)
Les Membres Peer bénéficient d'un accès gratuit à cet événement. Les Membres Community bénéficient d'un Lunch & Learn gratuit qui sera appliqué à cet événement.
Vous n'êtes pas encore membre chez nous? Devenez-le maintenant.
The moderator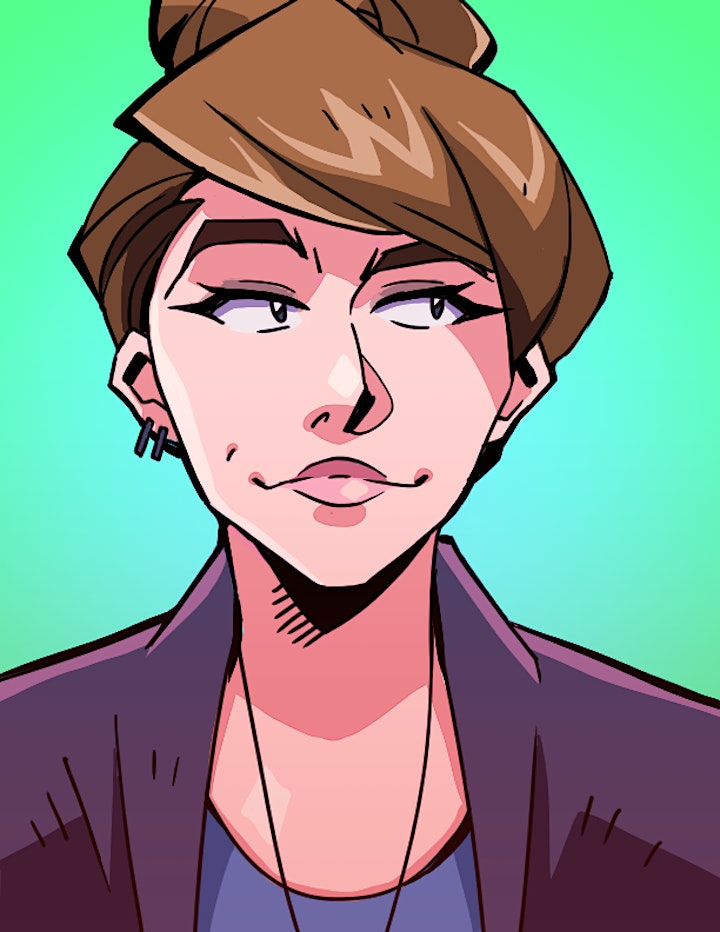 Liv Lunde:
With a background in both social justice and independent music, she never intended to work in tech. Liv's evolving skill set and the needs of small studios proved to be a perfect match. She thrives on innovation, challenging the status quo, and finding the solution to the problem before you know you have one, all key assets for young studios.Liv's roles as entrepreneur, tour manager, AAA studio manager, previously executive director at GamePlay Space, and now Director of Operations at Double Stallion, are all informed by and have evolved from the punk ethos she was borne of. She is deeply committed to her job, her co-workers, her community and growing both as a person and as a leader. She is also a crossword aficionado.
-------------------------------------------------------------------------------
Liv Lunde:
Avec une expérience à la fois en justice sociale et en musique indépendante, elle n'a jamais eu l'intention de travailler dans la technologie. Les compétences évolutives de Liv et les besoins des petits studios se sont avérés parfaitement adaptés. Elle carbure à l'innovation, en remettant en question le statu quo et en trouvant la solution avant de laisser le problème emmerger, des atouts clés pour les jeunes studios. Les rôles de Liv en tant qu'entrepreneuse, tour manager, directrice de studio AAA, précédemment directrice exécutive de GamePlay Space, et maintenant directrice des opérations de Double Stallion, sont tous inspirés et ont évolué à partir de l'éthique punk dont elle est issue. Elle est profondément attachée à son travail, à ses collègues, à sa communauté et à son développement en tant que personne et en tant que leader. Elle est également une passionnée de mots croisés.

Who is GamePlay Space?
GamePlay Space is a non-profit that is dedicated to supporting and enabling the success of video game developers by nurturing a community, sharing knowledge and creating opportunities.
Become a GamePlay Space member and join our Discord to keep up to date with our upcoming events. Follow us on Twitter, Instagram, Facebook, TikTok and LinkedIn to keep informed with community news and updates!
------------------------------------------------------------
L'Espace Ludique, c'est...
L'Espace Ludique est une OBNL qui se consacre à soutenir et à permettre le succès des développeur·euses de jeux vidéo en entretenant une communauté, en partageant des connaissances et en créant des opportunités.
Devenez un membre de L'Espace Ludique et rejoignez notre serveur Discord pour recevoir toutes nos dernières informations et événements à venir! Suivez-nous sur Twitter, Instagram, Facebook, TikTok et LinkedIn pour rester informé.es des nouvelles et des mises à jour de la communauté!