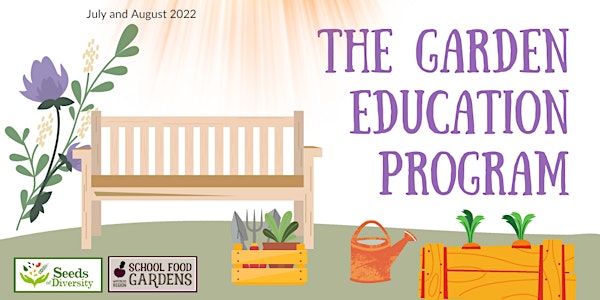 Garden Education Program: Growing Greens in All Seasons
Location
Eastwood Collegiate Institute
760 Weber Street East
Kitchener, ON N2H 1H6
Canada
Calling all high school aged youth in Waterloo Region: Join us this summer as we learn and grow in the garden together!
About this event
Hosted by Seeds of Diversity / Waterloo Region School Food Gardens
Are you interested in learning more about food and gardening while also gaining some community service hours this summer?
You've come to the right spot! Join us for our Garden Education Program, a series of six workshops facilitated by local food & gardening enthusiasts. Each workshop is going to be a fun and unique experience.
The fifth workshop in this series is: Growing Greens in All Seasons: Evolving our palates, perceptions and practices; hosted by Sarah Granskou, an educator and avid gardener living and working in the Region.
Date: Tuesday, August 9 @ 2:30pm
The workshop will run approximately 2 hours. One hour will be spent participating in the structured workshop with Sarah, and the second hour will be spent helping out in the school garden space.
Interested? Register today and please complete our accompanying form!
And don't forget to check out the other workshops in our Garden Education Program.