Gardening with Grace Puppy/gardening therapy
About this event
My whole life I've been sensitive to others energies. It's like I can feel what they think.
I have talked to many others about this and found many can relate, they too feel the thoughts of others. But sometimes we get it wrong. Many assume and believe the worst. Either way let's face it, who wants to always bring seeing into the minds or behaviour of another?
It's risky business.
So this class - is not that.
We need some space of our own.
This is gardening with a puppy named Grace - and some chickens who fly the coop. And soon there will be alpacas to visit with as well.
But there's also work to do. This is 2 hours of digging in the dirt at your own pace and helping us further our mission to increase local food security.
But that's it.
There's no certified instructor in site and there's no crazy drama.
Just us on the farm once a week :)
Details:
Every Wednesday at 7pm. You must reserve your ticket, (ticket is free).
What to bring: Snacks if you'd like and a water bottle of your own.
Covid: We have limited tickets available each week - please book ahead.
13145 Lundy's Lane, Allanburg.
Email questions: hello@mylocalconnection.com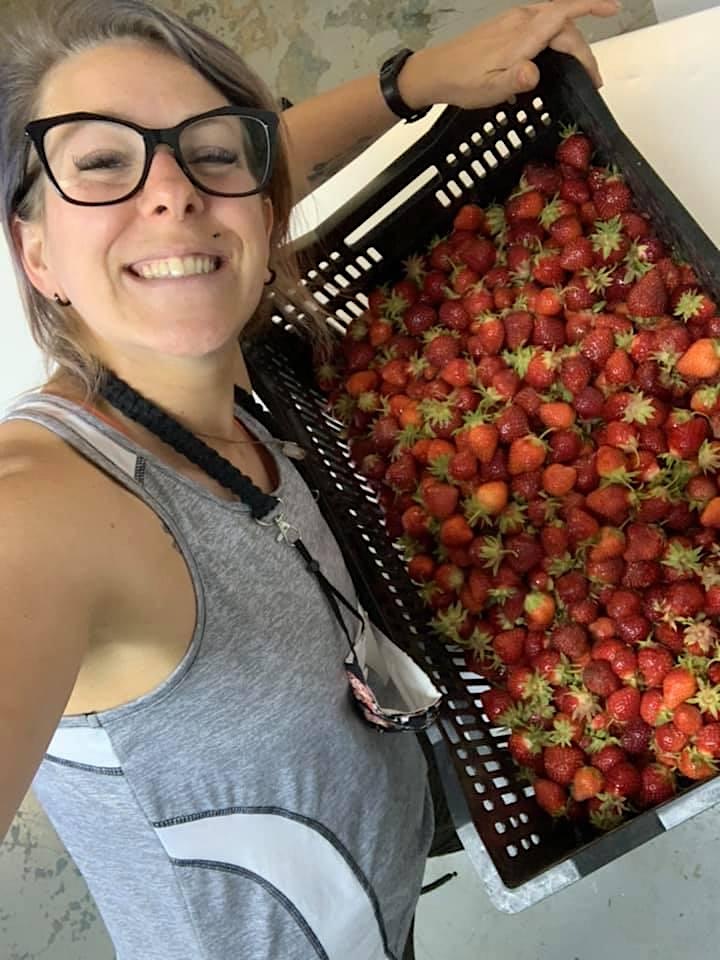 Organizer of Gardening with Grace
Small Scale Farms is a collaborative infrastructure that recognizes local food production is an important ecosystem service that is essential for human welfare. The main goal of this social enterprise is to increase the affordability and accessibility of healthy food by increasing it's distribution through both new, and existing channels. These channels include the farmers markets and CSAs, as well as our Food Program and new Give to Grow initiative.
Small Scale Farms has multiple gardens in the Niagara Region, and partners with sustainable Niagara farmers, to bring food cost down. We then cook the food and offer it back to the community at a fair price, making it easier for busy people to both eat healthy and support their local economy. Profits from our food program feed our entire crew as well as various community groups within our region. 
Our vision is a self reliant food economy. We are creating a functioning, giving, loving community to both work and live within, in which you can give and receive, and feel safe within. 
Our mission is to grow and sustain local food systems, one community at a time. Our goal is increase local food distribution by partnering with both businesses and community organizations and bring about positive social and economical change. A profiting local food system ensures all residents have access to affordable, healthy food.