Sales Have Ended
Registrations are closed
Online registration on Eventbrite has ended. Please visit https://nai500.com/events/gcff-virtual-conference-2022-precious-metals-day/ to register for free and view the event live streaming. Thank you!
Precious Metals are expected to maintain its bullish trend in 2022. Join this event to learn more.
About this event
2021 has been an up-and-down year for gold and silver prices. However, with recent inflation concerns, especially the 6.2% inflation rate recorded in the U.S. in October 2021, will likely continue to support gold in its defense against the stronger dollar. 2022 might well be the time when gold & precious metals stocks shine.
Precious Metals are expected to maintain its bullish trend in 2022. Join this event to learn more industry updates and investment opportunities. Visit official website for more details.
Fireside Chat Keynote Speaker:
Rick Rule
President and CEO, Rule Investment Media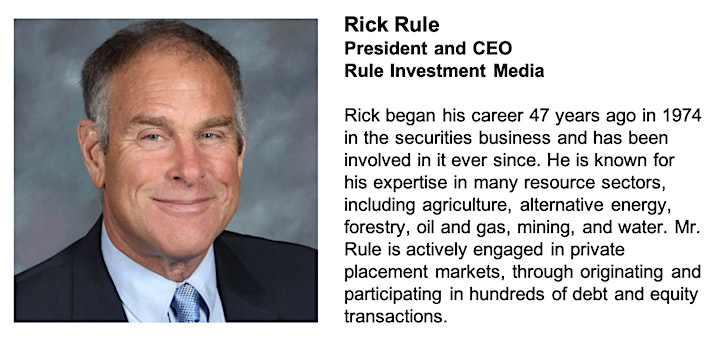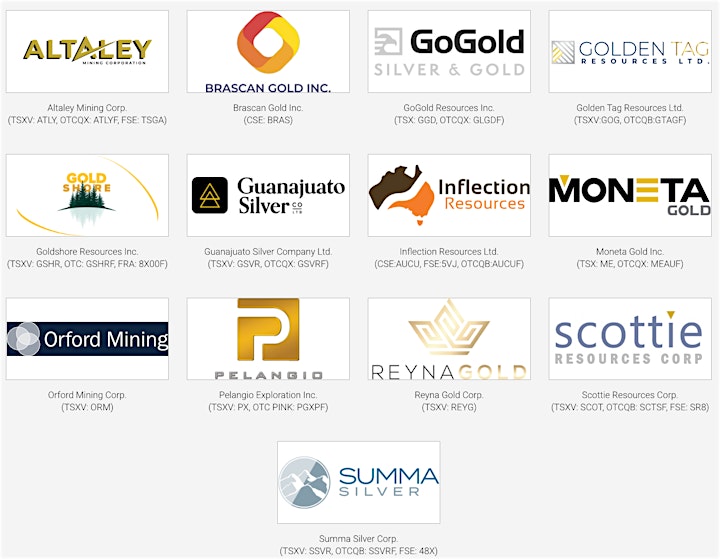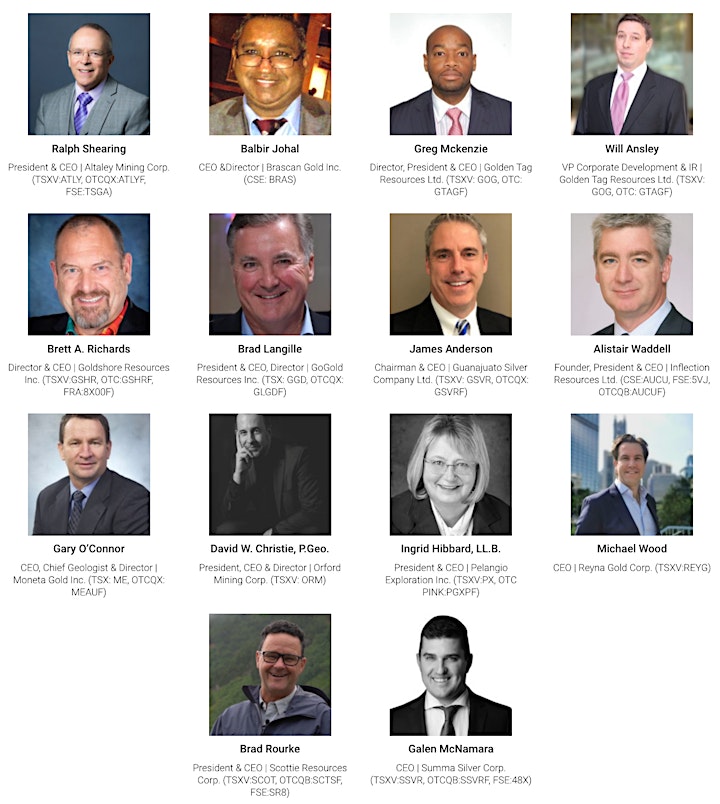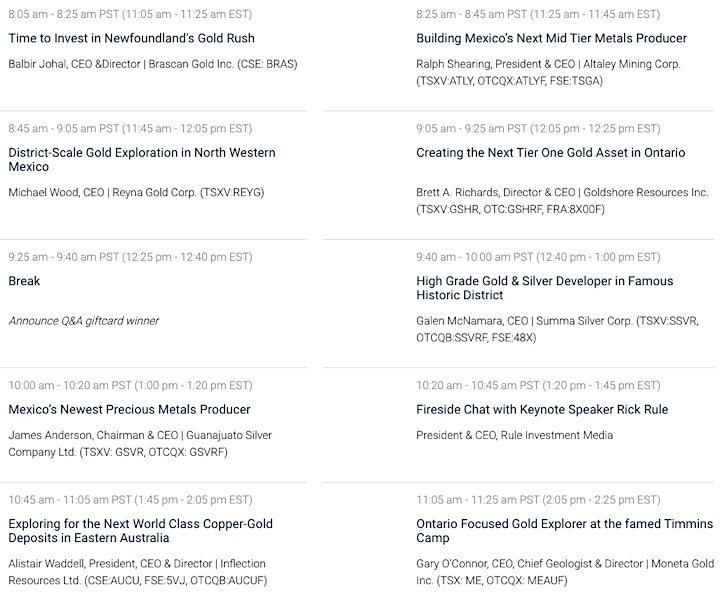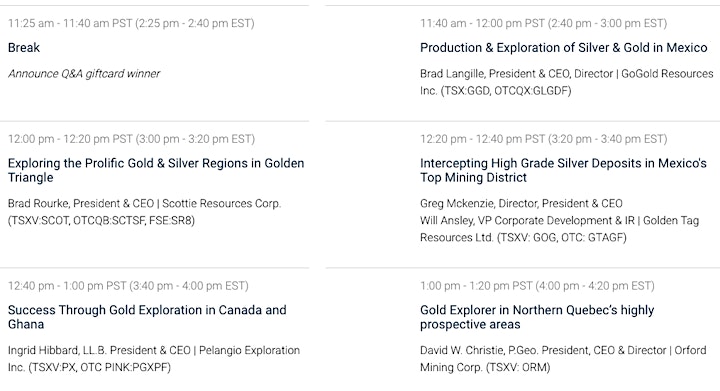 Chances to Win a CAD$50 Amazon Gift Card!
Q&A participants will have the chance to win a CAD$50* Amazon Gift Card! Just ask the presenters your questions and during each of our breaks, three lucky participants will be chosen by the MC to win. **
Just ask your question in our live stream's Q&A live chat box, print screen your question as record! At every break period, our MC will choose the top 3 questions of the preceding section and announce the winner! If your question is chosen, please send an email to info@nai500.com with the print screen attached! We encourage you to use your real name as the username when you ask your question.
*Each Amazon Gift Card is $50 in Canadian Dollar value. If you live outside of Canada, the gift card will be exchanged to the local value.
**The winner will be chosen solely at the discretion of NAI Interactive Ltd. It will be chosen from either the English stream or the Chinese stream. The winner must contact NAI Interactive Ltd. within 24 hours of the event or the offer will be void.
This event is suitable for the following:
Sophisticated & private investors, private client brokers, fund managers, financial institutions, hedge funds, buy & sell side analysts and journalists.