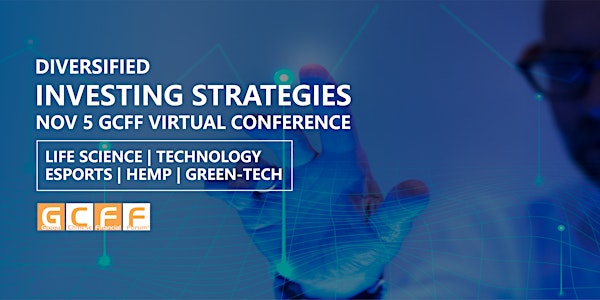 GCFF Virtual Conference – Diversified Investing Strategies
Meet over a dozen publicly listed and private companies at the GCFF Virtual Conference – Diversified Investing Strategies
Date and time
Thu, Nov 5, 2020 8:00 AM - 12:30 PM PST
About this event
Join GCFF's free virtual conference on November 5, 2020 (8:00 am to 12:30 pm Pacific Time / 11:00 am to 3:30 pm Eastern Time) to meet dozens of publicly listed companies and start-up investment opportunities! In the final event of the year, the GCFF will bring together investment experts to showcase various investment opportunities and strategies during the volatile stock market. It will be a great platform for the Chinese investors to learn the latest market trends and what sectors they should be following.
We will cover the following topics:
Outlook for Small Cap Investing in 2021
ETF Investing Strategies
The Latest in High Tech Venture Companies
Clean Technology and Clean Energy Opportunities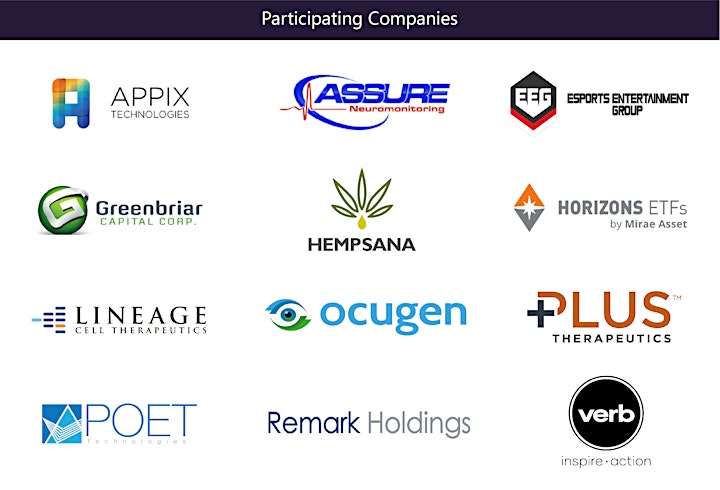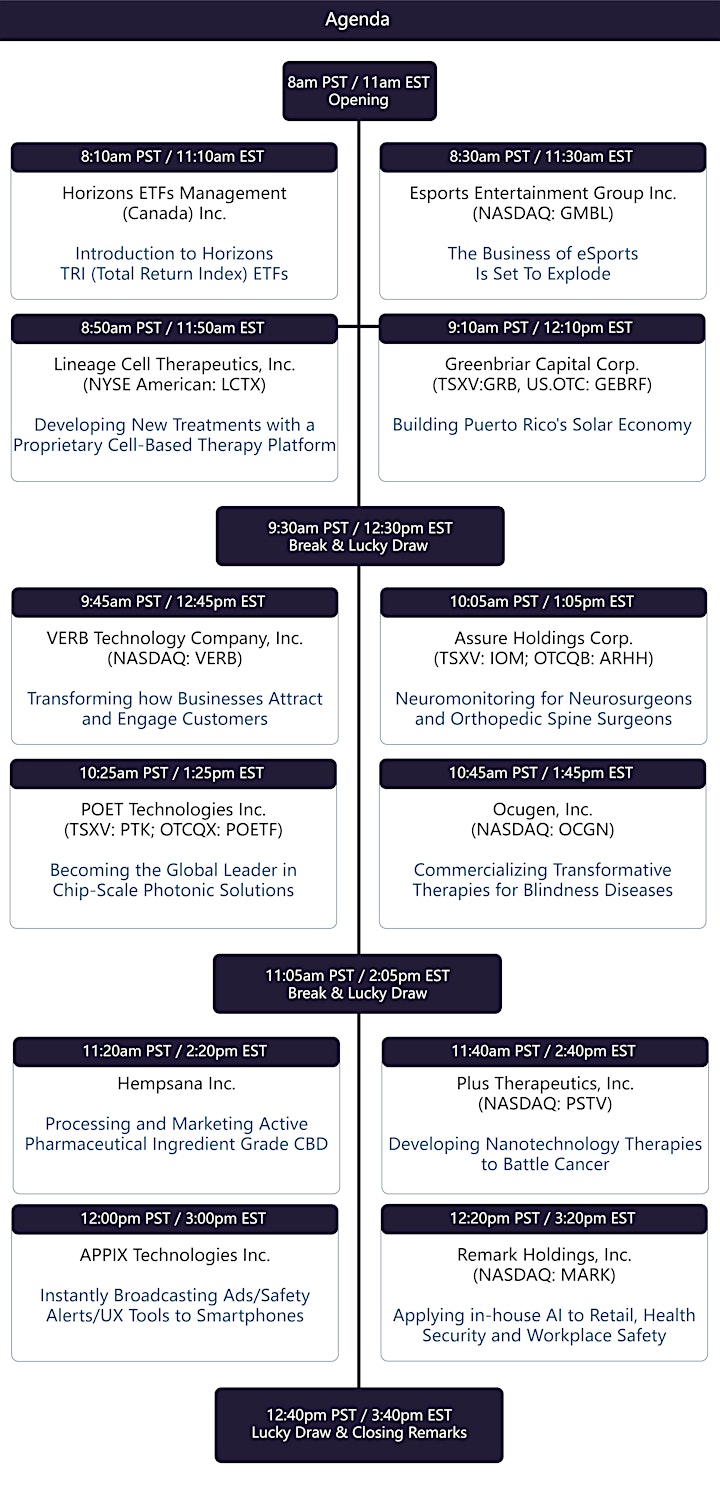 Q&A Lucky Draw
Chances to Win a CAD$50 Amazon Gift Card!
Q&A participants will have the chance to win a CAD$50* Amazon Gift Card! Just ask the presenters your questions and during each of our breaks, three lucky participants will be chosen by the MC to win. **
Just ask your question in our live stream's Q&A live chat box, print screen your question and you will have a chance to win! At every break period, our MC will choose the top 3 questions of the preceding section and announce the winner! If your question is chosen, please send an email to info@nai500.com with the print screen attached! We encourage you to use your real name as the username when you ask your question.
*Each Amazon Gift Card is $50 in Canadian Dollar value. If you live outside of Canada, the gift card will be exchanged to the local value.
**The winner will be chosen solely at the discretion of NAI Interactive Ltd. It will be chosen from either the English stream or the Chinese stream. The winner must contact NAI Interactive Ltd. within 24 hours of the event or the offer will be void.
This event is suitable for the following:
Retail investors
High net worth investors
Investment brokers and professional investors
Investment analysts
Journalists and media
About the organizer
NAI Interactive is a leading market intelligence platform connecting North American companies with Chinese investors globally.  It offers comprehensive coverage of the Chinese and Western markets.  NAI has extensive experience in multiple sectors including Technology, Life Science, Mining & Energy, Financial Services, Agriculture, and the company is positioned to help build cross cultural business relationships.
NAI Interactive致力於為全球華人投資者尋找最有潛力的公司和最佳投資機會。 我們的市場團隊和分析師以全新的形式收集整理投資者們所需要的投資資訊,通過線上www.nai500.com及線下www.gcff.cn兩種不同方式呈現給華人投資者們。"您所想要的,正是我們努力去做的!"