GDC/BC 2013 Salazar Awards & POGO Student Conference

Wednesday, 1 May 2013 at 6:30 PM

-

Saturday, 4 May 2013 at 4:00 PM (PDT)
Event Details
SALAZAR AWARDS
Wednesday May 1st, 2013, 6:30 - 9:30 
Location: Creekside Community Centre (Room #4, 1 Athletes Way, Vancouver)
The GDC/BC Salazar Student Awards were established in 1985 to honour Enrique Salazar, a founding member of the Society, a BC National Representative, Partner in Salazar Graphics and a highly regarded member of the BC design community.
 
SPECIAL SPEAKERS:
 
Udo Schliemann Entro | G+A
Principal Creative Director
Doreen Colonello Entro | G+A
Design Director Branding
POGO CONFERENCE
Over the course of two days, this event provides an unparalleled opportunity for design students, graduates and design newcomers to learn, connect, guide and inspire creative thinking. Developed with this experience in mind, the conference includes studio tours, creative workshops and a portfolio critique. It's also a great opportunity to learn and network! 
STUDIO TOURS 
Friday May 3  -  1:00 to 5:00pm
RETHINK: rethinkcanada.com
Subplot: subplot.com
Mobify: mobify.com
Metropolitan Fine Printers: metprinters.com

*Limited to 20 Participants
POGO PORTFOLIO REVIEW
Saturday May 4  -  8:00 AM Registration
9:00 AM - 12:00 PM Portfolio Critiques

The GDC/BC POGO Portfolio Review is open to recent graduates aspiring to enter into a career in communication design and to students currently enrolled in a design program. Several industry professionals will be in attendance to provide insightful and constructive advice to attendees about their current portfolio. This is a great opportunity to practice 'real-world' interview skills and receive honest feedback from industry professionals in a non-competitive environment. This is also a great opportunity to network with the who's who in the Vancouver design community.
Limited to a maximum of 25 participants.
WORKSHOP 1 
The Business of Design - A workshop on Contracts and Ethics
Saturday May 4  -  1:00 to 2:00pm
Workshop Speakers: Johnathon Vaughn Strebly (President GDC BC, epixStudios), Matt Warburton (Ethics Chair GDC BC, Emdoubleyu Design)
Learn the inner workings of design briefs, web site needs analysis, change order forms, invoicing, contracts, terms and conditions, and non-disclosure agreements. No creative process or design workflow can succeed without these must have documents and principles employed. To avoid client disagreements, legal actions, and payment problems, these practices are essential. All workshop attendees will receive sample contracts and documents to use in their own design practice.
* Limited to a maximum of 50 participants.
WORKSHOP 2
Workshop 2 - Internships? Mentorships? Practicums? OH MY!
Saturday May 4  -  2:00 to 3:00pm

Facilitator: Johnathon Vaughn Strebly
Panel members: Mark Busse (Industrial Brand), TBA

A facilitated panel discussion on the questions and answers circling the best practices and expectations of Internships, Mentorships, and Practicums. When should a student be paid? What is fair compensation? How long should they last? In the tradition of focusing workshops on 'What's Next' for recent design graduates, we will address these considerations and provide legal and ethical considerations when engaging these platforms of further study and career development.
* Limited to a maximum of 50 participants.
WEEK SCHEDULE SCHEDULE
Friday May 3rd, 2013
Studio Tours
1:00 - 1:30 Registration at the Vancouver Art Gallery, Hornby entrance
2:00 - 4:00 Studio Tours
4:00 - 4:30 Tour of MET Fine Printers
5:00 Return to Robson Square
Saturday May 4th, 2013
POGO Conference - Langara College, Unit L4 - 601 West Broadway, Vancouver
8:00 - 9:00 Registration
9:00 - 12:00 Portfolio Critique
12:00 - 1:00 Lunch Break
1:00 - 1:30 Creative Workshops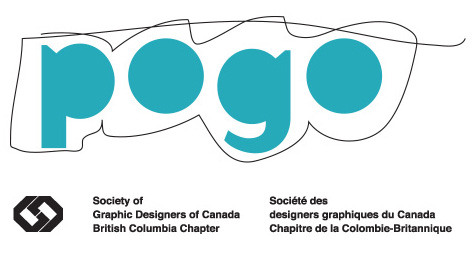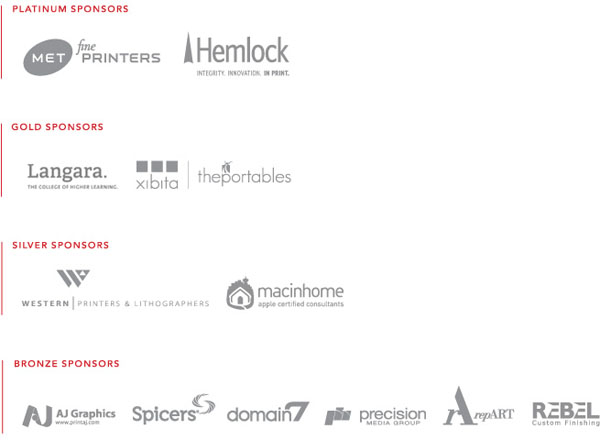 Have questions about GDC/BC 2013 Salazar Awards & POGO Student Conference?
Contact GDCBC
When & Where

Langara College
601 West Broadway
Unit L4
Vancouver, British Columbia
Canada

Wednesday, 1 May 2013 at 6:30 PM

-

Saturday, 4 May 2013 at 4:00 PM (PDT)
Add to my calendar
Organizer
GDCBC is the largest chapter of the Society of Graphic Designers of Canada, the advocate, voice & resource for Canada's graphic & communication design profession. Vancouver, BC, Canada