Gender Learning Series/ Série d'apprentissage sur le genre: Session 1
Sales Have Ended
Registrations are closed
We're sorry, but this event is now fully subscribed. Please visit the Spur Change website for more capacity-building learning opportunities. Désolés, mais cet événement est désormais entièrement abonné. Veuillez visiter le site web de Activer le changement pour plus d'opportunités d'apprentissage pour le renforcement des capacités.
Sales Have Ended
Registrations are closed
We're sorry, but this event is now fully subscribed. Please visit the Spur Change website for more capacity-building learning opportunities. Désolés, mais cet événement est désormais entièrement abonné. Veuillez visiter le site web de Activer le changement pour plus d'opportunités d'apprentissage pour le renforcement des capacités.
Session 1:Putting Feminist and Gender-sensitive MEAL into practice | Mise en pratique du SEAR féministe et sensible au genre
About this event
Le français suit.
Spur Change's Gender Learning series is a practical, hands-on and peer-to-peer learning opportunity that will strengthen the capacity of SMOs to integrate a gender/feminist approach into activities. These 90-120min interactive sessions will be held throughout the Fall during which sector champions will share tools and best practices on themes related to gender and explore with participants how they can be adapted to the needs and realities of SMOs.
This is the first session in the series and will be presented in collaboration with Oxfam Canada, Plan Canada and MEDA and it will be 120min.
Putting Feminist and Gender-sensitive MEAL into practice
How to apply feminist principles to monitoring, evaluation, accountability and learning (MEAL) practice? How does the empowerment of women translate to project monitoring? Using feminist approaches to MEAL could increase access to knowledge and consequently it could be a powerful tool to transform unequal power relations. Organizations can achieve it by developing tools that incorporate feminist principles into their project management and monitoring.
This session will focus on the practical application and co-construction of knowledge. Participants will be invited to participate and share their own struggles in integrating gender-sensitive or feminist lens to their MEAL.
Presentations will be followed by interactive small group discussions in which participants will be invited to get familiar with tools and approaches presented. Participants will also be invited to share their own struggles and strategies while applying feminist and gender-sensitive practices into MEAL.
Simultaneous interpretation will be available. The webinar will be recorded.
Oxfam Canada's Guidance Note on Feminist MEAL (available in FR, En and SP)

Speaker: Deborah Simpson, Manager, Program Impact
This tool outlines seven foundations upon which feminist MEAL can be based. Ranging from taking an intersectional approach to shifting the role of evaluator to facilitator, the aim of the Guidance Note is to support knowledge generation that is meaningful, accessible, and relevant to those who rightly own it - the people with whom we work.
The Women and Girls Empowerment Index (WGEI)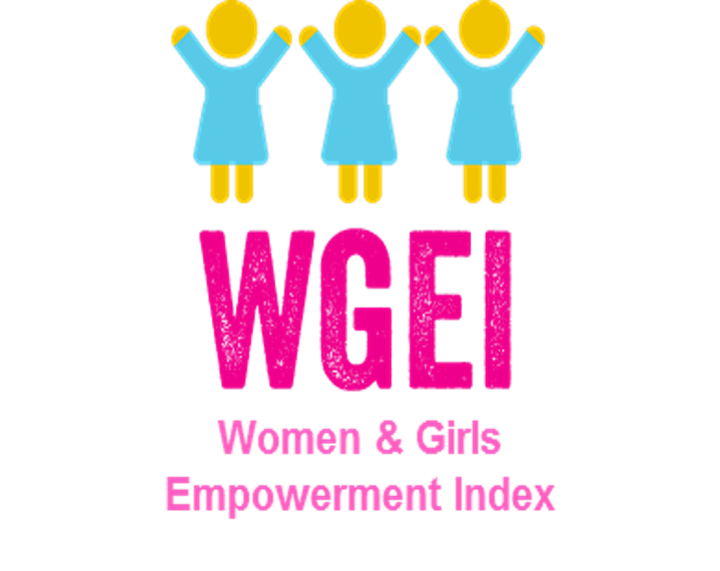 Speaker: Andres Gouldsborough, Senior Monitoring and Evaluation Advisor
Developed by Plan Canada to comprehensively measure the impact of its complex and multifaceted gender transformative programming. It is designed as a composite measure that scores, weighs and aggregates changes across several gender equality domains, including Gender Roles and Responsibilities, Access and Control over Resources, Participation and Decision Making, Social Norms, and Moral and Primary duty-bearers. The presentation will cover the WGEI architecture and data collection tools, as well as lessons learned from its implementation.
Gender Action Learning System (GALS) Methodology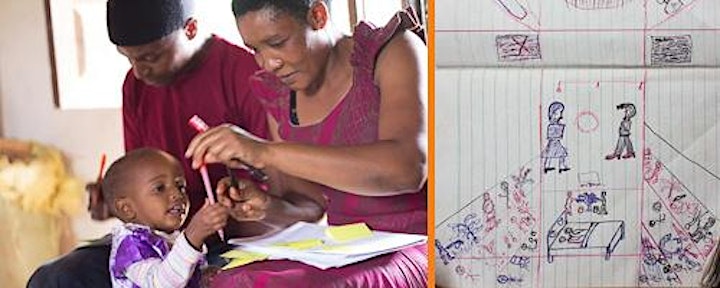 Presenter: Calais Caswell , Technical Specialist- Gender Equality & Social Inclusion
The Gender Action Learning System (GALS) is community-led empowerment methodology that promotes changes in gender and social norms for gender transformation. This methodology incorporates a feminist, participant-driven monitoring approach to track behaviour change over time where after an initial "training of trainers" session with a chosen group of community members, the dissemination of learning "snowballs" outward where trainees engage/train others, thus becoming the GALS experts themselves. MEDA has piloted GALS in its Nigeria "Women and Youth" (WAY) project in Northern Nigeria which promotes women and youth entrepreneurship in agro-processing, as well as addresses social development issues such as Early and Forced Girl Child Marriage (EFGCM).
***
La série de formations sur le genre d'Activer le changement offre des opportunités d'apprentissage pratique, entre pairs, pour renforcer leurs capacités à intégrer des approches sexosécifiques / féministes dans leurs activités. Au cours de ces sessions interactives de 90 - 120 minutes, des organisations du secteur reconnues pour leur expertise partageront des outils et des meilleures pratiques sur des thèmes liés au genre et exploreront avec les participant.e.s comment les adapter aux besoins et aux réalités des PMO.
Il s'agit de la première session de la série et celle-ci sera présentée en collaboration avec Oxfam Canada, Plan Canada et MEDA et la session durera 120 minutes.
Mise en pratique du SEAR féministe et sensible au genre
Comment appliquer les principes féministes à la pratique du suivi, de l'évaluation, de l'apprentissage et de la responsabilité (SEARL)? Comment l'autonomisation des femmes se traduit-elle dans le suivi d'un projet ? L'utilisation d'approches féministes peut augmenter l'accès au savoir et ainsi devenir un outil puissant pour transformer les rapports de force inégaux. Les organisations peuvent y parvenir en développant des outils qui intègrent des principes féministes dans leur gestion de projet.
Cette session se concentrera sur l'application pratique et la co-construction des connaissances.Les participants.es seront invités à participer et à partager leurs propres défis pour intégrer les lentilles sexospécifiques ou féministes à leur SEAR.
Les présentations seront suivies de discussions interactives en petits groupes au cours desquelles les participants.es seront invités.es à se familiariser avec les outils et les approches présentés. Les participants.es auront également l'opportunité de discuter de leur propre défis et solutions lors de l'intégration d'approches féministes et sexospécifiques au sein de leurs activités en SEAR.
Une interprétation simultanée sera disponible. Le webinaire sera enregistré.
La note d'orientation d'Oxfam Canada sur le SEAR féministe (disponible en FR, En et SP)

Présentatrice: Deborah Simpson, Gestionnaire, Impact du programme
Cet outil décrit sept fondements sur lesquelles le SEAR féministe peut être fondé. Allant de l'approche intersectionnelle au transfert du rôle d'évaluateur.trice vers celui de facilitateur.trice, l'objectif de la Note d'orientation est d'appuyer une génération de connaissances significative, accessible et pertinente pour ceux et celles qui en sont à juste titre propriétaires - les personnes avec lesquelles nous travaillons.
L'Index d'autonomisation des femmes et des filles (IGEI)
Présentateur: Andres Gouldsborough, Conseiller principal en suivie et évaluation
Élaboré par Plan Canada pour mesurer de façon exhaustive l'impact de ses programmes complexes et multiformes de transformation des sexes. Il est conçu comme une mesure composite qui marque, pèse et agrége les changements dans plusieurs domaines de l'égalité des sexes, y compris les rôles et les responsabilités entre les sexes, l'accès et le contrôle des ressources, la participation et la prise de décision, les normes sociales et les titulaires de droits moraux et primaires.La présentation portera sur l'architecture et les outils de collecte de données du IGEI, ainsi que sur les leçons tirées de sa mise en œuvre.
Un système d'apprentissage sexospécifique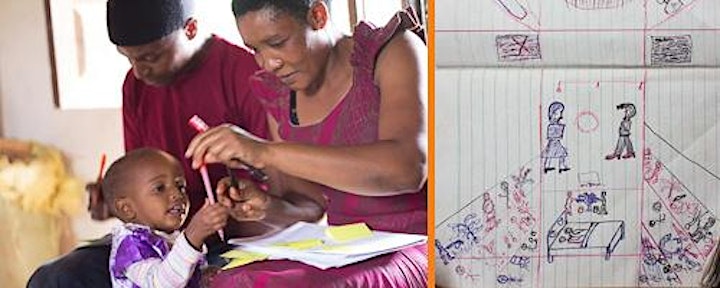 Présentateur: Calais Caswell , Technicienne spécialisée - Égalité des genres et inclusion sociale
Cette méthodologie est une intervention « féministe », dirigée par la communauté, qui favorise la transformation de comportement au sein du ménage et de la communauté. Cette méthode permet également aux participants.es eux-mêmes de suivre les changements au fil du temps. Après une première séance de « formation des formateurs.trices » avec un groupe choisi dans la communauté, la méthode vise à faire « boule de neige » lorsque les membres du groupe formés s'engagent/forment les autres, devenant eux-mêmes les experts.es du GALS.
Organizer of Gender Learning Series/ Série d'apprentissage sur le genre: Session 1
The Spur Change program for Capacity-Building and Knowledge-Sharing for Small and Medium Organizations (SMO) is part of a 5-year pilot initiative for SMOs for Impact and Innovation announced by the Minister of International Cooperation, in May 2017.
Le programme Activer le changement pour le renforcement des capacités et le partage des connaissances pour les petites et moyennes organisations (PMO) fait partie d'une initiative pilote de 5 ans pour les PMOs pour l'impact et l'innovation annoncée par le ministre de la Coopération internationale en mai 2017.