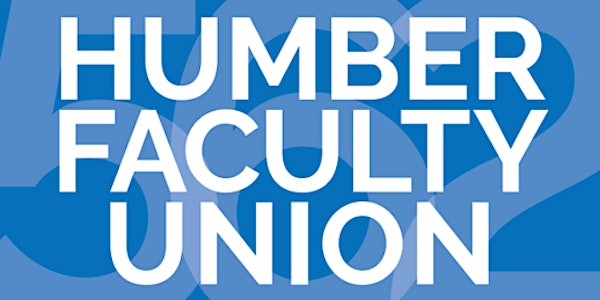 General Membership Meeting (Virtual) on September 1, 2022: 11am - 2pm
Humber Faculty Union - OPSEU Local 562 General Membership Meeting (Virtual): Thursday, September 1, 2022 @ 11am to 2pm
About this event
Please join us for the Humber Faculty Union's General Membership Meeting (Virtual)!
The meeting will be held in-person and virtually. This event is to register for attending the meeting virtually. If you would rather attend in person, please click here to register for the in-person event.
Please Register for the GMM using a non-Humber email address.
Date: Thursday, September 1, 2022
Time: 11 am to 2 pm
Virtual: Zoom Meeting - link will be available after registration.