Road safety starts with you.
About this Event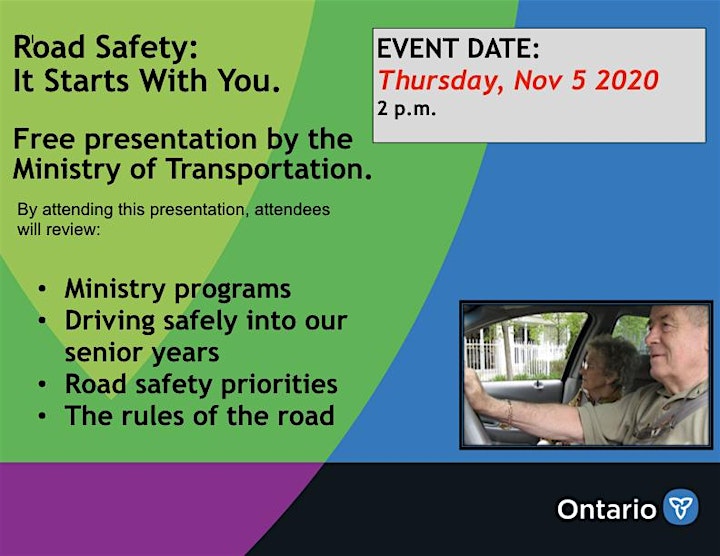 Join us for a discussion on road safety priorities, rules of the road, Ministry programs and driving safely into our senior years.
Presented by Melissa Brabant, Regional Marketing Planner, Public Outreach and Education Office, Ministry of Transportation
This program will be hosted on Zoom. Links will be sent out after registration.
Online
November 5, 2:00 pm - 3:00 pm
The personal information collected from you on this form will only be used for the purpose of Vaughan Public Libraries' program and/or event registration. Your personal information will not be shared with outside organizations, except as indicated in the Privacy Statement.