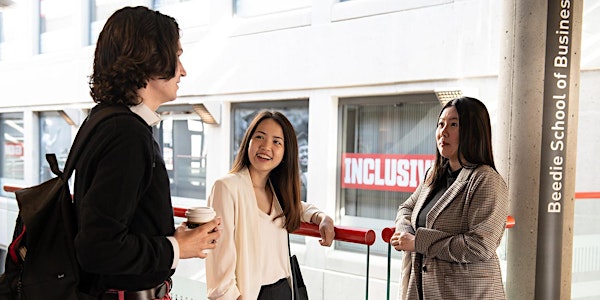 General Staff
Equity, Diversity, and Inclusion (EDI) at Beedie.
About this event
The Justice, Equity, Diversity, and Inclusion (JEDI) Project Team at Beedie is providing the opportunity to staff members to offer feedback, express concerns, share stories and provide suggestions around equity, diversity and inclusion in our school. As part of this effort, we invite you to participate in our upcoming focus groups.
We seek diverse voices, as well as feedback and insights on different lived experiences, so that together, we can envision a way forward. In these focus groups, we will explore what's currently working, what needs improving and actionable ideas for advancing in this space. All of your responses will be collected by HRx and will remain confidential. Insights will be summarized in aggregate with no identifying information attached to any one individual's responses.