Description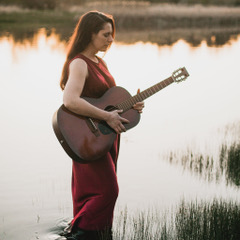 Award-winning Island singer-songwriter Genevieve Charbonneau is showcasing her latest collection of heartfelt songs in an island tour starting March 1. Her album, entitled "Heart is a Tower" is the first album recorded at SLS Studios, the new state-of-the-art recording studio at Shawnigan School, run by Grammy-winning engineer Steve Smith out of Seattle. Charbonneau, who won the 2017 BC songwriting competition, spent months in the studio fine-tuning the love and family-themed songs with producer and fellow songwriter Jack Connolly. The result is a stunning album with firm folk roots but high production values. Charbonneau will be accompanied by her band The Wild Sundays, as well as Jack Connolly on guitar and drummer Brian Horwitz.
St. Matthias is delighted to host this exciting event!
Doors open at 7:30 pm.