This talk will provide the audience an overview of the challenges around Genomics Education for healthcare professionals.
About this Event
SCWIST BROWN BAG SERIES 2020
Genomics Education for Healthcare Professionals in BC and How We Can Help
As an organization investing in Genomics research and innovation for the past 20 years, Genome BC has a mandate to apply the power of genomics to better the lives of British Columbians and all Canadians. In the Health Sector, we recognize the lack of dedicated resources to educate healthcare professionals (HCP) as one of the major barriers to the clinical implementation of Genomics. As a result, we have identified genomics education as a priority in our new Strategic Plan (2020-2023), and we are committed to catalyze the development of HCP genomics education in BC. This talk will provide the audience an overview of the challenges around HCP Genomics Education, a high level summary of BC's Clinical Genomics Education Asset Map, and the ongoing work at Genome BC in developing an effective educational strategy with key partners to best support clinical genomic services across the province and eventually benefit our patients.
Keywords: genomics, genomics education, health care professionals, Genome BC
Program:
12:00-12:10 Welcome
12:10-12:35 Presentation
12:35-12:55 Q&A
12:55-1:00 Closing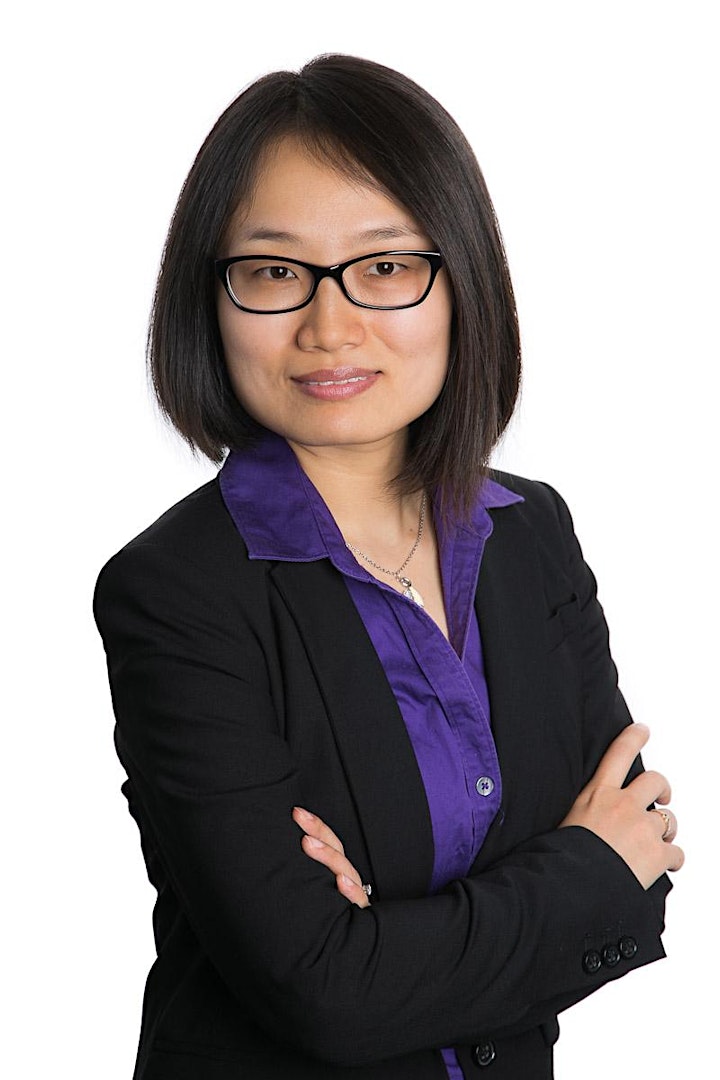 SPEAKER
Dr. Chen Wan works as Sector Manager, Health at Genome British Columbia, primarily in the human health sector with stakeholders from academia, industry, and health authorities. She is passionate about responsible adoption of clinical genomics by healthcare system that truly benefits patients. Chen believes her work helps foster innovation of genomics technologies and bring genomics closer to clinical practice. In addition to developing opportunities for Genome BC and Genome Canada funding programs, and managing funded projects, she also leads a diverse portfolio of strategic initiatives such as healthcare professional education in genomics.
Chen holds a Ph.D. in Biophysics from University of Virginia, USA, and had her Post-Doctoral training on liposomal nanoparticle drug delivery systems for both small molecule and genetic drugs at University of British Columbia. Outside of work, she enjoys dancing, skating, hiking or just spending time with her family.
REGISTRATION
Free for SCWIST members.
Free for students, unemployed and underemployed.
General public: by donation. A tax receipt will be issued for donations of $20 (+applicable Eventbrite fee).
Not a member? Register and avail of many upcoming events for free or at low cost! Membership information here: https://scwist.ca/get-involved/become-a-member/
PHOTO AND VIDEO CONSENT
By registering for the event, you understand that the session may be video recorded and/ or photos will be taken for use in SCWIST digital communication platforms, including but not limited to: the SCWIST website, e-newsletter, Twitter, Facebook, Instagram, Youtube, and others. You therefore are providing consent for your image and voice to be used by SCWIST for free and in perpetuity.
If you do not want your image to be captured in video or photographically, please ensure that your camera is off during the session.
QUESTIONS AND FEEDBACK
For questions about the event, or to sign up as a speaker, please contact Khristine Carino, Director for Events, by email at director-events(at)scwist.ca.