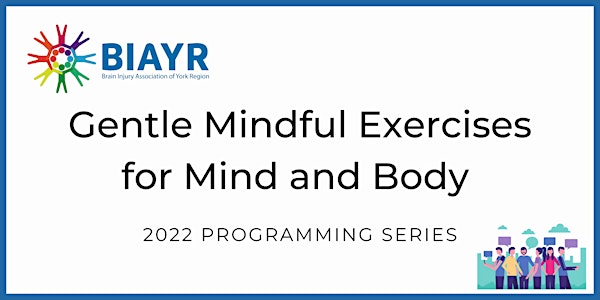 Gentle Mindful Exercises for Mind and Body - 2022 BIAYR Programming Series
A 6-week program for brain injury survivors and caregivers to help improve physical and mental flexibility, balance, and de-stress
About this event
Gentle Mindful Exercises for Mind and Body
Tuesdays from 3 to 4 pm
Goal: To improve physical and mental flexibility, balance, and de-stress. Engage gentle movements to all parts of the body from head to toes in a mindful holistic manner.
Course Content:
Gentle exercises that can be done seated or standing for brain injury survivors and caregivers
Simple exercises with easy-to-follow speed and methods that participants can repeat on their own and develop mindful habits in their daily lives
Learn a series of movements in a progressive manner, to improve the balance of the body, balance in the brain, and promote better mind and body co-ordination
Learning ways to enhance self-nurturing and facilitate recuperation in a positive manner
Participants are encouraged to have immediate feedback, to get individualized attention and exercise adjustment that caters to the needs required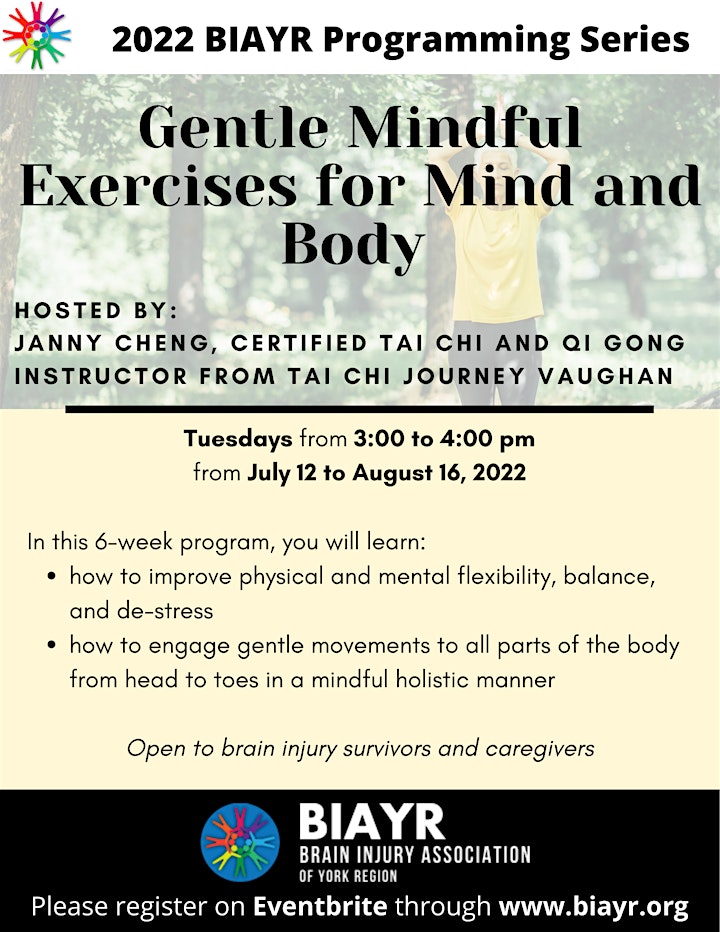 About Janny Cheng:
Janny is a certified tai chi instructor and she has been teaching Tai Chi passionately over the past decade. She believes in the benefits of Tai Chi /Qi Gong and loves to share them with the community. People across different age groups and health backgrounds appreciate her effective guidance.
Janny uses a holistic approach to bring about a unification of mind, body, and emotional well-being. Her friendly approach and spirited self, let her students enjoy their time with her.