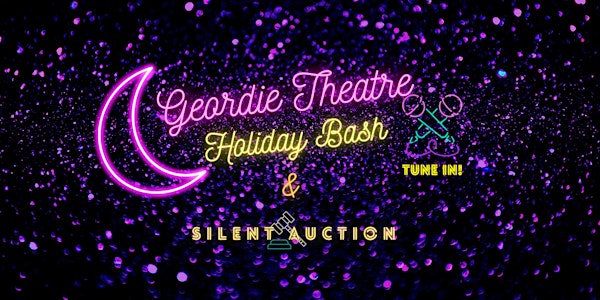 Geordie Theatre Holiday Bash & Silent Auction!
Welcome to Geordie Theatre's Virtual Holiday Bash. RSVP and join us for the Fundraising Gala - a live-streamed event, December 11, 2021.
About this event
Geordie is thrilled to announce that new Artistic Director Jimmy Blais and former Artistic Director Mike Payette will host a live-streamed fundraiser featuring performances from familiar and new faces from our community to raise funds for Geordie Theatre. You're invited to an afternoon full of musical and theatrical performances by some of our communities' most talented artists.
Starting soon is Geordie's Silent Auction! Starting on DEC 4. 2021, at 5:00 AM the auction is packed with all kinds of exciting items from relaxing massages and hand-made jewelry to visual art, delectable treats, and gift certificates. Place your bids to raise help raise the funds that will allow Geordie to continue bringing enchanting and important stories to audiences of ALL ages.
Find out more on our Facebook Event Page.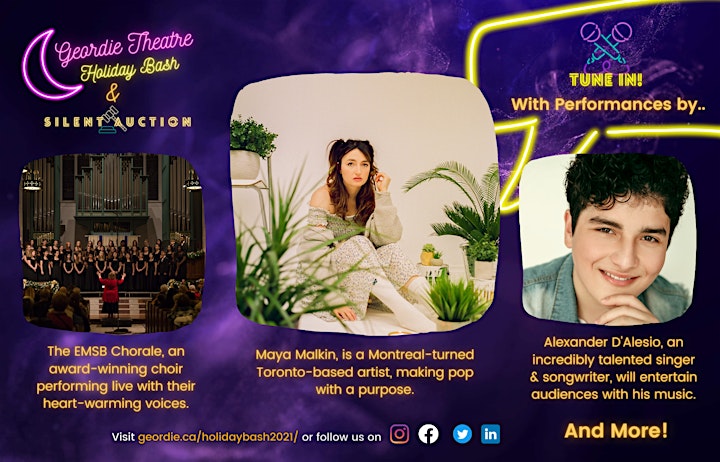 Kickstart this holiday season with a whole new level of MUSICAL performances!