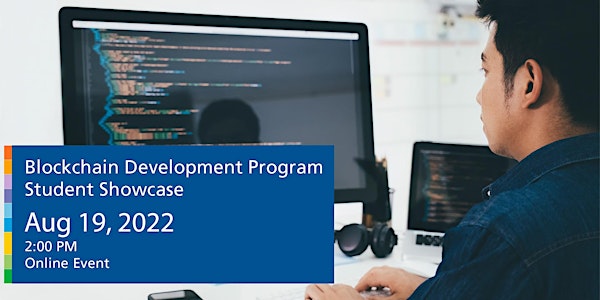 George Brown College Blockchain Development Program - Student Showcase
Showcase of capstone projects from the Blockchain Development Program at George Brown College
About this event
Presentations of original projects for a variety of business use cases for blockchain. Preview the next wave of blockchain developers, architects and entrepreneurs.
This is an opportunity to see the work from the latest graduating class from our Blockchain Development Program. They will be presenting their capstone projects from the first dedicated blockchain program in Canada. Our graduates have been trained on full stack web development, Ethereum smart contract creation and building Hyperledger Fabric applications.
To complete their program they are looking for opportunities for co-op, intern or work integrated learning. Here is your chance to see all of the students and determine which ones would be a good fit for your project or organization.
Due to the current environment, this will be an online presentation. Please register in advance so that we can adjust our online platform based on the number of expected attendees. A link to the event will be sent out in advance to everyone who has registered.
To reserve your spot, click on the register button
The direct link is now available here: