The Centre for Business at George Brown College proudly presents the inaugural "Business Analytics Symposium" on February 24th, 2020.
About this Event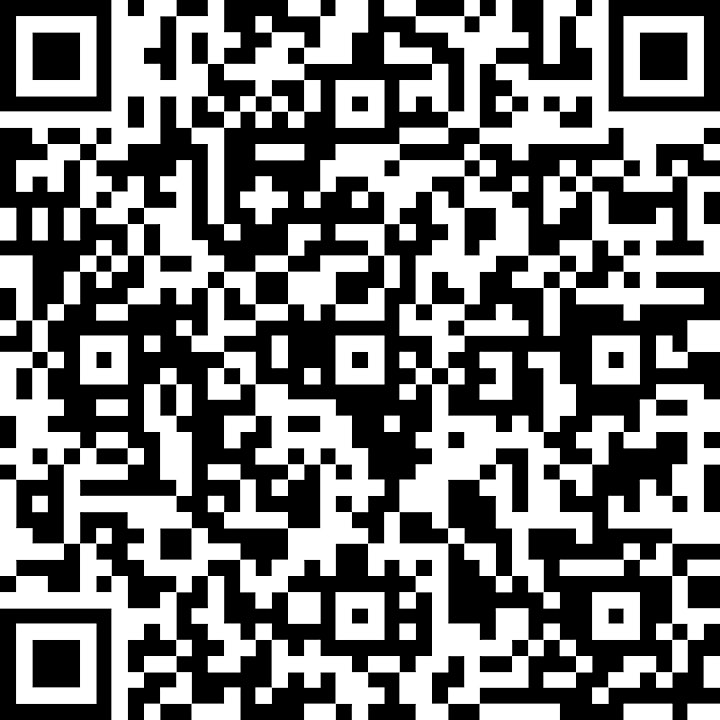 Thank you for all your support, the event is sold out!
To join the wait-list, please scan the QR code above and fill in the form.
A technology boom, a population boom, and billions of dollars of public and private investments - all happening at the same time. Whether it be in accounting, supply chain, marketing and human resources, organizations, both private and public, have been digitizing their data for several years. This significant growth in data has created opportunities to perform research that helps solve business challenges.
As organizations become increasingly reliant on data-driven processes, there is an emerging need for professionals who can solve complex business problems through the application of data-driven techniques.
On February 24, 2020, George Brown College's Centre for Business will be hosting its first Business Analytics Symposium – An opportunity for organizations, professionals, and emerging leaders to learn, network, and engage in this emerging field. Morning refreshments and buffet lunch will be provided.
Program Agenda
8:30 am – 9:10am: Registration/Networking/Morning Refreshments
9:10am – 9:15am: Welcoming Remarks by Dr. Elizabeth Speers, Academic Director, Centre for Business, George Brown College
9:15am – 9:20am: Message from Dr. Ian Austin, Dean, Centre for Business, George Brown College
9:20am – 9:30am: Message from Anne Sado, President, George Brown College
9:30am – 9:40am: First Round of Prize Draws by Annissa Rodriguez-Ramhanie, Senior Manager of Operations, XYZ Storage
9:40am – 10:40am: Keynote Speaker: Rupen Seoni, Senior Vice President, Environics Analytics - "Hype vs Reality: The State of Business Analytics"
10:40am – 12:00pm: Workshops (See below for details)
12:00pm-1:15pm: Buffet Lunch
1:15pm – 2:15pm: Panel Discussions (See below for details)
2:15pm – 2:20pm: Second Round of Prize Draws by Annissa Rodriguez-Ramhanie, Senior Manager of Operations, XYZ Storage
2:20pm - 2:30pm: Closing Remarks by Dr. Elizabeth Speers, Academic Director, Centre for Business
Workshop Information
Workshop 1: Using Analytics to understand your Audience (Pine Ballroom West: Green)
By Vito De Filippis, Director, Business Development, Finance Practice, Environics Analytics
Workshop 2: Workforce Analytics at Laurentian Bank Financial Group (Pine Ballroom East: Blue)
By Maura Dyer, Assistant Vice President, Talent, Laurentian Bank Financial Group of Canada; Frederick Lavallée, Senior Manager, Executive Office, Laurentian Bank of Canada and Cristina Marcu, Senior Advisor, Workforce Analytics, Laurentian Bank of Canada
Workshop 3: Smart Cities - Using Open Source Data to solve real world problems (Cedar: Yellow)
By Marco Palermo, Director , Enterprise Spatial and Digital Services, City of Toronto
Workshop 4: Data Applications in Professional Sports (Linden: Red)
By Indivar Kushari, Chief Data & Information Officer and Head of Team Services, Canadian Football League
Afternoon Panelists and Topics (Moderated by Emma Warrillow, Chief DiGGer, Data Insight Group Inc.)
"Building a Data Culture" by Catherine Jarmain, Director, Regulatory Intelligence and Innovation, Alcohol and Gaming Commission of Ontario
"People Analytics" by Priyanka Khosla, People Analytics and Strategic Workforce Planning Specialist, Sobey's
"Making an Impact with Management Analytics" by Dmitry Krass, Rotman School of Management, University of Toronto
"Digital Marketing" by Jo Ann Leclair, Director, Digital Data and Analytics, Enterprise Analytics, Scotiabank
"Analytics for Non-Profit Sector" by Marie Lalonde, Executive Director, Ontario Museums Association (OMA)