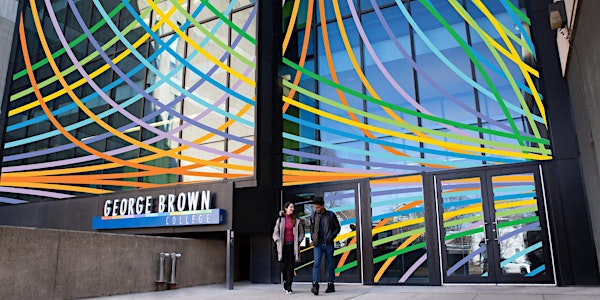 George Brown College Online Information Session - Middle East & Africa
Join our recruitment representatives for an informative information session
About this event
This info session is for prospective students interested in applying to GBC for the upcoming intakes, and for accepted students.
If you are interested, please RSVP to the event in advance to receive a free ticket to join. The online info session link will be provided upon your registration.
How long will this information session be?
Your ONLINE session will last approximately 1.5 hours
When will I receive the link to the ONLINE session?
The link to access the ONLINE Information Session will be sent to you 24 hours before the event starts.
Who do I contact if I have more questions?
Hopefully we'll be able to answer most of your questions during your session, but you can always contact our recruitment staff for Middle East & Africa:
Nihan – Nihan.Pinto@georgebrown.ca or Anoucha – avillava@georgebrown.ca
George Brown College
Toronto, Canada
www.georgebrown.ca/international